Meet the Team
- Introductions to the Key Members of TTJ -
Founded in 2017 by a team of entrepreneur, IT guru and recruitment specialist, TTJ is marching toward fulfillment of its mission: creating a trusted K-12 educator's network to positively impact global education.
---
Hao is a serial entrepreneur and life adventurer. He started a language training school during his third year as an undergraduate business student at University of Nottingham Ningbo. In 2015, Hao raised more than a million to start Ganwei, a company whose core business became TopTutorJob. Based in the coastal city of Ningbo, Hao is in charge of TTJ's overall strategy, team and business development.
A good friend of Hao's, Jack joined Ganwei in 2015, making important contributions to the company's product design and IT development. Jack earned a bachelor degree in industrial design from Zhejiang University Ningbo Institution of Technology.
---
Chengcheng joined TTJ in the earliest stages of the venture. Her rich experience in high end position recruitment working for Michael Page and University of Nottingham Ningbo helped TTJ develop a highly sophisticated international recruitment solution from the start. Now she is in her Ph.D study at the University of Reading, UK, while still assists TTJ with its recruitment team training and UK business development.
A good friend of Hao's, Younes made important contributions to Ganwei's early IT product development. An IT geek, Younes always has great insights and advice to share for TTJ's IT development. Now Younes is a CTO and senior partner of a fast-growing micro-finance company, headquartered in Ningbo city, where he lives with his wife.
---
Mr. YU is a pioneer business leader with a Ph.D. (University of Harbin Institute of Technology) in the field of Business Intelligence and Big Data Management. In 2016, Hao met Mr. YU from whom he learnt a great deal about the field of IT-based business. Now Mr.YU is the founder and CEO of Zhiwei Data, Ltd, with operational headquarters in Ningbo, which he regularly visits.
Inspired by the company culture and amazing people at TTJ, Zoe joined us in 2018. She is also a graduate of the University of Nottingham Ningbo, where she majored in English and International Business. After graduation, Zoe worked as a Talent Acquisition Specialist in UNNC. Zoe is also known as a great team member with an international perspective, excellent communication skills and an outgoing personality. Click here to see Zoe's full profile.
---
Fascinated by cross-cultural communication, Susie decided to start her career at TopTutorJob in 2019 after graduating from the European Joint Master's Program. She is also a world traveler, who loves photography, blogging and event organisation. She has visited more than 30 countries and keeps exploring new ones each year. Click here to see Susie's full profile.
Nina graduated from Anglia Ruskin University, UK, with a major in Human Resource Management. On her first interview with TTJ in 2018, Nina knew it was the right place for her. She appreciates having colleagues who are also good friends and teachers. She is outgoing and athletic, spending her free time doing yoga, belly dancing and playing volleyball. Click here to see Nina's full profile.
---
Vikki used to be an introverted girl until she met her high school math teacher in England. After studying in the UK for five years and returning to China, Vikki became an English teacher to help and affect more people. Until she joined TTJ in 2019, she entered the education market as a recruiter. Helping globe educators get employed in China brings her the greatest happiness!Click here to see Vikki's full profile.
Dora graduated from Henley Business School of the University of Reading, UK. During her study in the UK, she went to University of Strasbourg for exchange and worked as an intern in the HR Department of Huawei UK Representative Office. She has a deep love for intercultural communication, joined TopTutorJob in late 2020, now she feels excitement and challenge everyday.
---
After graduated from University of Nottingham, Ningbo, China, Michael decided to devote himself into Chinese education market. During his career as a training center English teacher, Michael found there are many international teachers who are still confused about China education system. With his passion and warm hearted personalities, Michael joined TTJ in 2020 to seek more approaches to help more teachers and his own career development.
Freshly graduated from Queen's University Belfast with great passion and firm spirit in this industry, Amber joined the international recruiter team in the end of 2020. Inspired by her colleagues' kindness and hard working, she decides to be a good partner for both colleagues and candidates and a hard working job seeker. Except working, in her spare time, she also enjoys painting, playing volleyball and traveling, and trying to do some interesting short writings.
---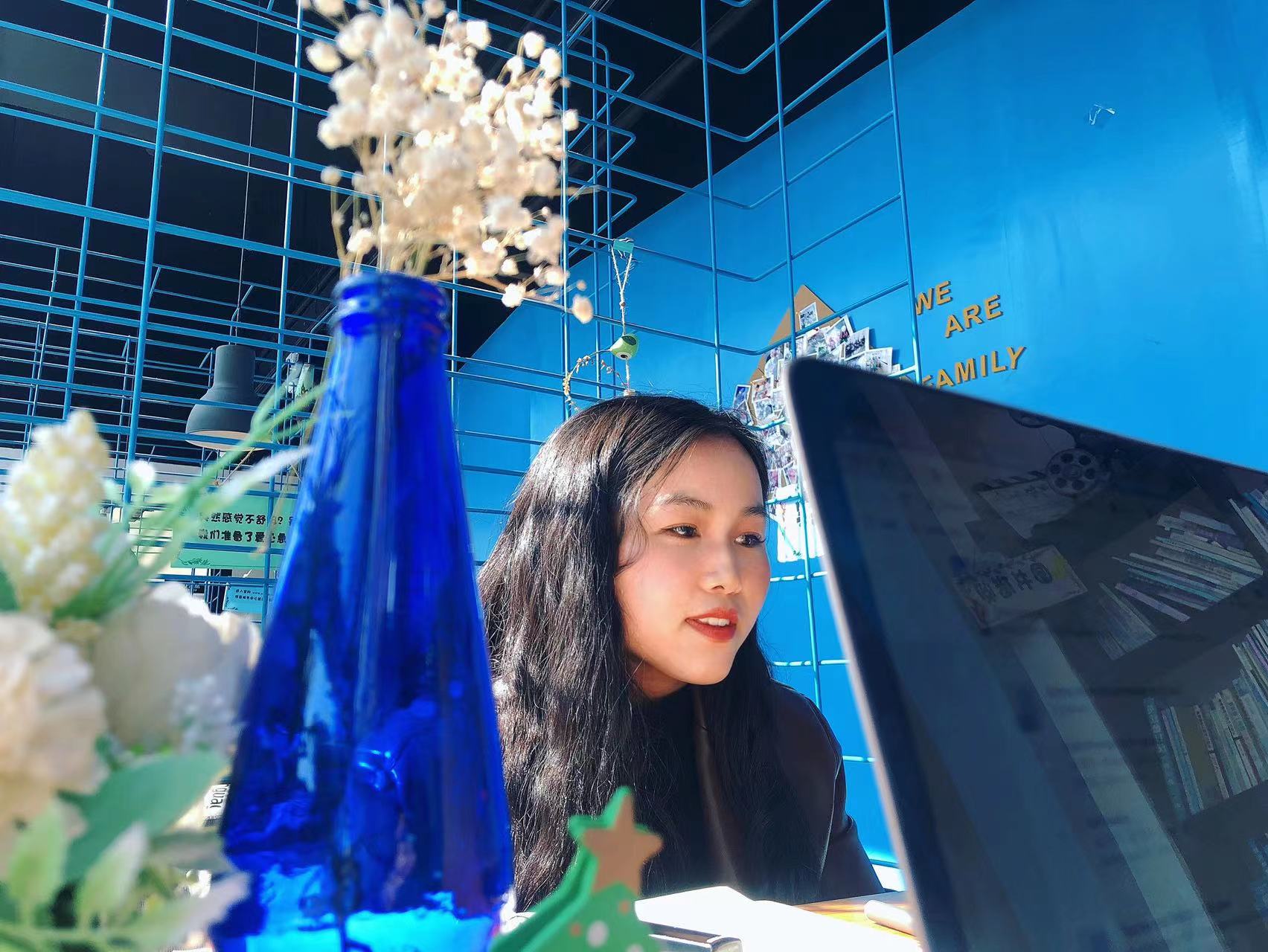 Rachel attended a program in Oxford to study business and culture. Immersed in a city with people from dynamic backgrounds, she found her real passion for cultural studies. Therefore she decided to have a career regarding this field. Now she's in love bridging expats with wonderful schools. Positive comments from candidates give her a huge sense of fulfillment and realize the real meaning behind her work.
Cathryn is a graduate of New York University. She started her career as a marketing specialist in a Wall Street boutique law firm, where she developed her skills in content planning and media operation. After returning to China, Cathryn truly saw a future for herself at TTJ and joined the operation team in 2021, with the passion of making TTJ as the leading provider of international educator recruitment service in China.
---
After graduating from university with a major in HRM, Rita started her career in Human Resource area, especially in recruitment and training modules for more than six years before she joined TTJ in 2019. She shows a level of expertise not only as an HR professional but also as a problem-solver with excellent communication and people skill, her kind and positive working attitude serves very well to her role as HR manager and acting as interface between HR Department and all related parties. She can always find the perfect one to become one of TTJ team.
Find Your Dream Team to Grow Together