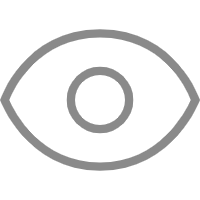 0
A Ningbo-based Pakistani Teacher And His Impression of Zhejiang
We are honored to have invited Dr. Muhammad Yousaf to share his life experiences and impression of Zhejiang. The event is jointly organized by TopTutorJob and In Zhejiang, a cross-continental online bridge linking Zhejiang with the world. If you are willing to share your life and teaching experiences here in Zhejiang, kindly send your stories to [email protected]
Pakistan and China have had a cordial and friendly relationship since the establishment of diplomatic relations in May 1951. Pakistan was a pioneer in recognizing China as a sovereign state. Over the years, the partnership has evolved into an "All-Weather Strategic Cooperative Partnership." Mutual trust, esteem, and goodwill are the defining characteristics of the bilateral relationship between the two neighboring countries. There is a frequent exchange of high-level visits between the two countries. Pakistan and China have developed a strategic partnership over the last few decades. Pakistan regards China as a close ally and partner, while China regards Pakistan as its "Iron Brother." My Chinese friends refer to me as (巴铁Ba tie).
For centuries, Zhejiang has been one of China's most important cultural and literary centers. Its scenery is well-known for its scenic beauty. The province's name comes from the Zhe Jiang ("Crooked River"), which flows through the province and is known as the Fuchun River inland and the Qiantang River at the Hangzhou Bay estuary. Zhejiang is one of the wealthier provinces in China, ranking high in agricultural productivity. It is the national leader in tea production and ranks second in sericulture only to Sichuan (the raising of silkworms to produce raw silk). Its agriculture is one of the most diverse in China, with less than half of total farm output being food and cash crops.
Hangzhou is the capital city of Zhejiang province. Iconic Hangzhou is renowned for its natural and historic treasures. Hangzhou, a well-known tourist destination on China's east coast, has grown in popularity in recent years due to its unique scenery and culture. Hangzhou is located at the mouth of Hangzhou Bay, a body of water that divides Shanghai and Ningbo. Being the southern terminus of the Grand Canal, Hangzhou rose to prominence as the Grand Canal's southern terminus and has remained one of China's most renowned and stable cities for the better part of the last millennium. The most well-known attraction is its West Lake, a UNESCO World Heritage site located immediately west of the city. Hangzhou was ranked first among "Chinese Cities of Opportunity" in a report conducted by China Development Research Foundation.
Ningbo, as a coastal city, is positioned as the driving force behind the one belt, one road initiative, as stated in the Vision and Actions on Jointly Building the Silk Road Economic and 21st-Century Maritime Silk Roads Issued by the People's Republic of China's National Development and Reform Commission, Ministry of Foreign Affairs, and Ministry of Commerce, with State Council Authorization. Ningbo has the potential to become one of the three preferred cities for China's cooperation with central and eastern European countries in the future, including two-way investment cooperation, central and eastern Europe's entry into the Chinese market, and cultural exchanges between China and central and eastern Europe countries.
I studied and worked in Beijing prior to moving to Ningbo. Naturally, I have a lot of fond memories from my time in Beijing. Prior to moving to Ningbo, I had a lot of questions about the new city. For instance, will the facilities be identical to those in Beijing? What is the climate? etc.
I conducted some research on the internet and was convinced to relocate to Ningbo for my next job and to learn more about China's diverse culture.
After arriving and completing the necessary legal requirements to stay in Ningbo, I realized that the local government system is quite efficient and that if you have all the required documents, things can be completed very quickly. Apart from the excellent management of the local government, the people of Ningbo are extremely loving, pleasant, and warm-hearted. I live in Ningbo's Zhenhai district and quickly developed an appreciation for the area's natural beauty and clean environment. Every day, cool, fresh air gives me a sense of well-being.
Everything is easily accessible near my home, from general groceries to branded stores. Restaurants ranging from small to large. Very convenient transportation system: local bus, metro subway, local taxi, and Didi are all available modes of transportation. Hospitals and banks are open 24 hours a day. Now I believe that my decision to relocate to Ningbo was the correct one and that I am convinced to stay.
(Dr. Muhammad Yousaf completed his Ph.D.in Industrial Economics from the University of International Business and Economics Beijing. He worked in the education sector in Beijing and now settles in Ningbo, Zhejiang Province. Contact him via email: [email protected])