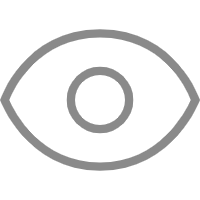 0
Training Centre Collapse: Founder Convicted of Contract Fraud and Sentenced to Six Years in Prison
Shanghai's first case of contract fraud of a training centre raises the alarm to industry practitioners and job seekers
According to a Caixin report on January 20, 2021, Shanghai's first early childhood education institution (Qiao-En American English) involved in contract fraud was recently convicted in Pudong. The 42-year-old company founder Li Chunxia was convicted of contract fraud, sentenced 6 years in prison, and fined 60,000 yuan. At the prosecution stage, the number of reported cases was as high as 1,288 with a value of more than 14.22 million yuan unattended courses.
Since the epidemic in 2020, there are quite a few training institutions that have collapsed. There are well-established training institutions, such as Webi English and Yousheng Education, and online education companies, such as Xuebajun, Youzi Piano and so on. These institutions used to be the top players on their respective tracks, and their annual revenue exceeded 100 million yuan. So the question comes why was "Qiao-En", a small-middle sized "school", was sued and the founder get sentenced?
TopTutorJob found out the reason from the article on Caixin.com:
"The court believe that Li Chunxia has committed obvious violations. She deliberately concealed important information, in regards to the school's qualifications and the hired foreign teacher's qualifications, from the parents that had already signed up and paid the tuition. On this basis, Li Chunxia's conduct of pre-collecting tuition fees was identified as contract fraud."
Boundary Between Contract Fraud and Mismanagement
The Caixin article made the following analysis:
"Contract fraud is when one party deliberately conceals the truth or tells false information to persuade the other party to make a wrong decision and make a payment. Qiao-En falls into this situation. Mismanagement refers to business problems that cause losses."
This is Shanghai's first early education training centre which has been involved in a contract fraud case. It also conveys a message to the society: in the future, if an off-campus training institution does not comply with regulations and understands that operations are severely difficult, while still charging a large amount of prepayment, the company/institution may be subject to criminal penalties. "For the lack of law enforcement against institutions running off the road, this case has served as a reference across the country."
According to TopTutorJob's observations, although Webi English, Yousheng Education and other training centers have also running off the road, the crucial difference is that these institutions have at least obtained the "School Permit" or other legal education/off-campus training qualifications. Also, in the early days of collapsing, the management of these companies also actively stated that they would properly handle student tuition and employee salaries, so until now, there is no news that the founders or managers of these companies have been prosecuted.
Consequences of illegal employment of foreigners
According to Caixin reports: During the police investigation, it was discovered that in addition to running a school without a license, none of the 170 foreign teachers employed by Qiao-En had obtained a legal Chinese work visa to work as a teacher. When the company helped "foreign teachers" apply for work visas, the positions they fill are one's of the Business Visa instead and list the hired teachers as "marketing managers" and "sales managers".
According to TopTutorJob's research, there are already laws for the entry of foreigners. Article 80 of the "Exit and Entry Administration Law of the People's Republic of China", that was implemented in 2013, is for the illegal employment of foreigners. There are clear descriptions of punishments for illegal employment and introducing illegal employment to foreigners and other illegal and criminal acts. They are as followed:
• Foreigners who are employed illegally shall be fined between 5,000 to 20,000 yuan; if the circumstances are serious, they shall be detained for 5 to 15 days and as well as being fined between 5,000 to 20,000 yuan.
• Those who introduce foreigners for illegal employment shall be fined 5,000 yuan for each illegal introduction of a person, with the total amount not exceeding 50,000 yuan; for each illegal introduction, a fine of 5,000 yuan shall be imposed on the unit, with the total amount not exceeding 100,000 yuan; If there is illegal income, the illegal income is confiscated.
• Those who illegally employ foreigners shall be fined 10,000 yuan for each illegally hired person, with the total amount fined not exceeding 100,000 yuan; if there are illegal gains, the illegal gains will be confiscated.
Article 81 of the regulations also clearly stated that foreigners who engage in activities that are inconsistent with the purpose of stay or residence, or have other circumstances that violate Chinese laws and regulations and are not suitable for continued stay or residence in China, may be subject to a time limit to leave the country. If a foreigner violates the provisions of this law and the circumstances are serious and do not constitute a crime, the Ministry of Public Security may impose a deportation. The punishment decision of the Ministry of Public Security shall be final. Foreigners who are deported shall not be allowed to enter the country within ten years from the date of deportation.
Suggestions on Training Centre Selection
Regarding the Li Chunxia case, the fundamental reason why she was sentenced to 6 years in prison was contract fraud. The court's penalty for "illegal employment" of foreigners was mainly a fine. Caixin's report did not mention whether the court will further pursue or punish the illegal foreign teachers Li once hired.
Based on TopTutorJob's industry observations, China's education and training market, especially the youth English training market, is in great demand, but the training market is highly competitive, and the strength and abilities of school organizers vary. Therefore, consumers are still interested in entering. Job seekers in this industry must confirm the legal identity of the organization and comply with relevant laws and regulations when selecting an organization. In this regard, TopTutorJob has the following suggestions:
When consumers choose a training institution, they must ensure that they obtain the "School Permit", and have one certificate for one school (ie, one school permit corresponds to one school address). For many chain institutions or franchised teaching brands, even if the national or local headquarters obtain a school permit, consumers must ensure that their stores also have a corresponding school permit.
For job seekers who want to work in the training industry, especially foreign teachers, they need to understand the laws and regulations of China's education and training market, so as to avoid falling into arrears of wages after an institutional thunderstorm or falling into the situation of illegal employment.
For foreign teachers, if you are not sure whether the school you are applying for has a school permit, you can check the database of K12 schools in China by TopTutorJob, or you can contact our recruiter for more local information.
For more basic information about the education and training industry in China, you can also read related original articles by TopTutorJob:
-Training schools in China
-International schools in China
-China's kindergarten and early education market