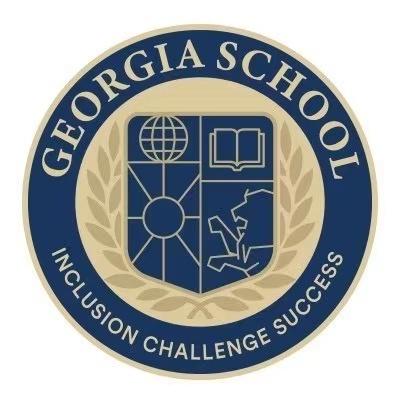 Georgia School Ningbo
Founded in 1995 by Madam Chen Hui to meet the K12 educational needs of Chinese students.
Address:
377 Jiangbei Road, Jiangbei District, Ningbo, Zhejiang, China
Basic Info
Curriculum
Advance Placement (AP)
School Type
International School
Student Nationality
Foreign
Student Age
Kindergarten,G1-G6,G7-G9,G10-G12
Accreditation
College Board,WASC
Address
377 Jiangbei Road, Jiangbei District, Ningbo, Zhejiang, China
Operational Info
Operation Status
On-operation
Number of Total Employees
50-200
Number of Foreign Teachers
Not found
Number of Total Students
Not found
School Overview
Georgia School Ningbo (GSN) is a WASC Accredited co-educational, non-sectarian, day school founded in 2014. GSN offers an American international academic program to students of all nationalities from pre-kindergarten through grade 12. GSN's curriculum is centered on the AERO Curricular Framework, is academically rigorous, and specifically designed to meet the needs of international students committed to pursuing admission into colleges and universities in the United States. English is the Language of instruction at all academic levels. The four core areas of instruction are English, Mathematics, Science, and Social Studies. The school's enrichment program includes: Music, Performing Arts, Art, Technology, Physical Education and Information Literacy.
Within the school's Tribes Learning Community Program students practice: virtues in action, group consultation, conflict resolution, collaborative team building and social inclusion, within an environment guided by the school's "Five Agreements".
The school's seasonal external assessment is oriented to assess student learning relative to GSN's expected curricular outcomes. GSN is authorized by the College Board to offer Advanced Placement (AP) coursework. GSN is an authorized SAT/PSAT testing center, for enrolled students only. All students will take the PSAT beginning in grade 8 and SAT prior to graduation.
GSN is situated on 40 hectares of land in a suburban area to the north-west of the historic Ningbo city center. There are facilities for performing arts, drama and visual arts. Sports facilities and training venues including a synthetic athletic track, soccer fields, table-tennis training area, tennis courts and all-weather basketball courts allow students to enjoy sporting activities all-year round. High walls and 24 hour security ensure a safe teaching and learning environment for students. The school owns and operates an organic farm from which vegetables are harvested and included within cafeteria meals. The school is proud to host the only on-campus professional skateboarding park in China and the only on-campus multilevel golf driving range in China.