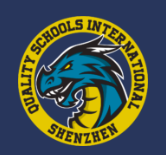 Quality Schools International of Shenzhen
Hiring now!
QSI is an operates 36 schools in 30 countries; QSI Shenzhen, founded in 2000, is one branch of it.
Address:
No.8 Taizi Road, Bitao Centre, Shenzhen, Guangdong, China
Basic Info
Curriculum
Advance Placement (AP),IB Diploma Program (DP),IB Middle Years Program (MYP)
School Type
International School
Student Nationality
Foreign
Student Age
Pre-k,Kindergarten,G1-G6,G7-G9,G10-G12
Accreditation
IBO, College Board
Address
No.8 Taizi Road, Bitao Centre, Shenzhen, Guangdong, China
Operational Info
Operation Status
On-operation
Number of Total Employees
200-500
Number of Foreign Teachers
50+
Number of Total Students
500-1500
School Overview
QSI International School of Shenzhen is a non-profit, co-educational day school for students from 2 years of age through Secondary graduation. Our goal that we see reached each year is that students are accepted into international English-speaking universities around the world where students are prepared to begin the next step of their educational careers. The school serves expatriate families living in Shenzhen and the surrounding areas and is fully accredited by the Middle States Association of Schools and Colleges.
QSI International School of Shenzhen is a premier international school in Shenzhen, having been established in 2000. Our caring faculty is recruited from native-English speaking countries, and staff who hold certifications in their core content areas. We offer a combination of high academic rigor coupled with a performance-based, Mastery Learning approach. This ensures that students receive the attention and personalization needed to achieve success at any level.
Quality Schools International of Shenzhen Current job openings