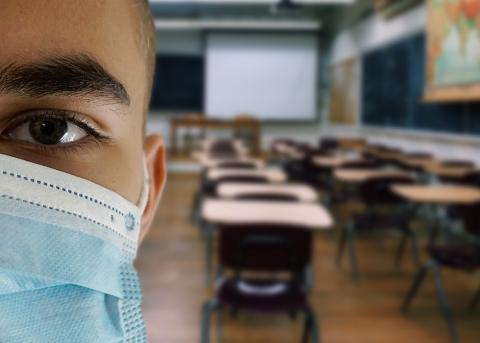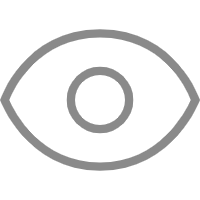 0
Keyword Education | "How Did We Act on Coronavirus?"
An Overview of Keyword Education
Keyword Education was founded in 2007 in the UK and has been dedicated to English language training, overseas study and other international education projects for many years
Keyword Education has a strong International consulting team, professional local and foreign teachers and curriculum development team who developed a series of curriculum and The Chel-C Framework for Reading in alignment with The Lexile Framework for Reading.

Keyword Education Young Learners English Training Centre was established in 2010 in Shenzhen with the goal of providing standard and comprehensive English training services to Chinese young learners. If you want to find one of the job opportunities, you can submit the CV on the homepage or submit the application directly on the Job Board.
"How did we act on Coronavirus?"
Quick Reaction:
As early as in Dec. when the outbreak first occurred, the Head Office of Keyword Education began to pay attention to it and then started to collect details on all the staff's locations and their health status on a daily basis. They also provided up-to-date information to all employees by consistently posting bilingual articles regarding the prevention and control of the epidemic on the Keyword family WeChat official account.
Helpful Suggestion:
Keyword Education have been monitoring the situation all the time and sharing real information about the virus in Shenzhen and China. In addition, they have been giving tips on how to prevent getting infected and keep safe. The company also started to remind their International employees to stay in Shenzhen, China instead of traveling or going back to their own country in Jan. and suggested teachers abroad return to China and highlighted the issues they need to pay attention to on how to come back to Shenzhen, China in Feb. or early March. With these good suggestions, most of their international employees either stayed in Shenzhen or came back to Shenzhen safely before the "NO-ENTRY" policy.
Right Decision:
When the epidemic prevention and control measures across China took effect, the staff at HO from Keyword Education initiated "online office mode", which ensures the core operations of the company so as to provide contact services to staff members and students. Online classes has been well-organized for teachers and students based on the situation.
Caring Action:
To ensure all teachers receive their salaries on time, a group pf three colleagues from the Finance Department first started to work on Feb. 17th. All international employees whether staying in China or oversees taught online classes and received their full-salary during the period of time. Besides, Keyword Education changed their salary structure and increased salary of foreign teachers this year even though some companies reduced or failed to pay the wage.
Keyword Education is concerned about the safety of their foreign teachers and family. Based on the fact that wearing masks is the simplest and most efficient way for the general public to protect against COVID-9, KW tried their best to collect masks and find a suitable way to mail them to their foreign teachers abroad. The company has also started to buy medical insurance from Ping An insurance company for all employees, which covers the treatment cost for Coronavirus.
HRD of Keyword Education Yakey mentioned that employees are the life of an enterprise. Keywords Education unites as a big family to overcome any difficulties.
Similarly, Ningbo Foreign Language School has its own way of facing the new coronavirus.
Job Openings
The recruitment of Keyword Education are year around with various starting date. Please check out the below job description. If you are interested in any of the positions, please contact me ([email protected]) for more information.
Native English Teachers in Shenzhen
Native English Teachers in Ningbo
Susie Bao (Primary Recruiter for Keyword Education)
Email: [email protected]
WeChat: TopTutorJob
Tel.: +86 13586936583(China)
+1 (716) 2216506 (NY, USA)
Skype: [email protected]
Visit our job board for more Job opportunities. Check TopTutorJob Blog for more related articles.