This position has been Filled, please checkout similar jobs listed besides.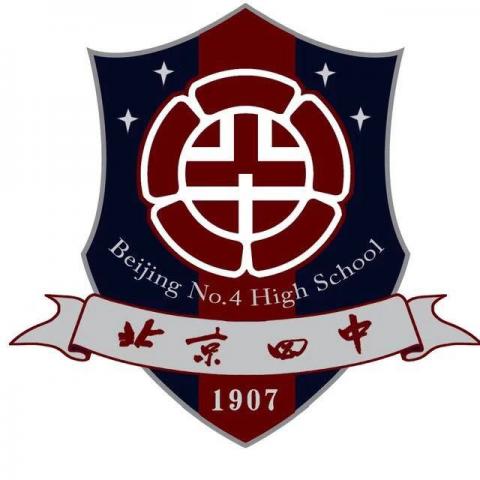 Beijing No.4 High School International Campus
AP Psychology Teacher

¥30K-38K/Month

Beijing, China

1 position available

Starting date in 2022-08-20
Job Description
Beijing No. 4 High School ("BHSF") has over a 100-year history as the most prestigious secondary school in China as measured by the acceptance of students to top-tier universities and high value career pathways. In addition to the 1,400 students studying on its main campus, Beijing No. 4 High School operates a distance learning program with more than one million subscribers throughout China.
This proactive development of world-class educational opportunities was expanded to an international school – Beijing No.4 High School International Campus ("BHSFIC") in September 2012, as a monumental addition to the International Curriculum Program of BHSF which started from 2011. Their vision is to carry forth the fine traditions of BHSF and integrate the educational strengths of east and west, and building a distinctive, exemplary, world-class international campus to educate with a global awareness. Their mission is to prepare its students to be independent critical thinkers and life-long learners; to have courageous hearts to face challenges; to take the initiative to fulfill their responsibilities to self, family, community, nation and the world.
The curriculum was designed by professionals from BHSF and US, which consists of BHSF featured courses, high standard US common core courses and advanced placement courses. The courses are set in seven areas: Chinese, Foreign Language, Mathematics, Science, Humanities / Social Science, Fine Arts, and PE. Through the courses, the students extensively study English, American history & culture and advanced research methods, and maintain their strengths in Chinese, mathematics and science. Additionally, a variety of extra-curriculum activities, including clubs, workshops, exchange program, community service activities, benefit students in cultivating their intellect and talents, enlarging their vision and improving their manners.
With the sincere attitude of a true educator that focuses on each student's overall growth, BHSFIC has developed rich experience in building a thorough academic system. Our students have the unique opportunity to be part of a new learning environment with a strong curriculum and diverse activities.
For the last eight years, BHSFIC has admitted students of 10th – 12th grade through a rigorous admission process. These students are hardworking, smart and passionate about their future development. With the guidance and help of the excellent teachers and management team, they are making tremendous progress and are advancing with full efforts towards their goals. Up to date, the school has cultivated four groups of graduates who achieved excellent results in their application to US colleges and other overseas colleges. Among these 500 graduates, more than a half were admitted by top 30 universities and colleges; and 85% were admitted by top 50s in the US.
Teachers are chosen individually through careful selection based on excellent educational backgrounds and rich working experiences. We also expect them to have a strong sense of responsibility and dedication to the field of academia, and welcome the opportunity to cultivate international leaders. The teaching staff is composed of teachers from China and overseas. The foreign teachers are mainly recruited directly from the US. Most of them have master's degrees in their related teaching area and at least three years of teaching experience in American or international high schools. Their rich teaching experiences as well as their love for students and teaching career become an advantage in their ability to help students reach the standards comparative to American high school students in the areas of language, culture and history. In addition, their teaching methods support the students' abilities to solve problems and foster their innovative and critical thinking. Chinese teachers are also carefully selected from both BHSF and other schools, and most have participated higher education overseas. With the understanding of eastern and western education systems, they impart the excellent educational traditions from BHSF and discover new creative teaching methods suitable for the students in the Program.
In the 8th year of BHSFIC, the school steps into a new stage of the development of its international education. The strong financial support from Beijing No.4 main campus enables the leadership of BHSFIC to continue its education-driven principle. The financial support is used for refinement of curriculum & extra-curricular activities, purchase of advanced educational technologies & facilities, and improvement of staff's compensation and benefits. With a strategic plan and practical actions, the BHSFIC looks forward to a bright future helping students toward their goals and dreams.
Teaching load:Normal teaching load is less than 20 class hours, 16 preparation hours and 4 extra-curriculum hours per wee
Working schedule:Five days a week
Class size:16-25 students
Curriculum:Curricula guidelines are provided, but the teacher will develop his/her own syllabus and request teaching resources under leadership direction.
Requirements

- Fluent/proficient English required

- Major or minor in content area
- Master's degree preferred in education or in the major or minor
- Three or more years of teaching experience
- Teaching experience in American high schools preferred
- Teaching license required
- No major medical problems
with reference to rules on health for industry of education in China
- Non-criminal record required
Benefits
Contract, Compensation & Benefit
The school tries to make diversified and optimized financial arrangements for the faculty and staff to support them with secure livelihood and career development space.
Based on a candidate' working experience level and willingness, a one-year or two-year contract may be signed with mutual consent, which is renewable with a longer contract term.
Compensations and Benefits
- Generous compensation package for twelve months including salary, P.R.C social insurance.
- Annual compensation increase of certain level according to individual and school's performance of then-current school year.
- Annual Performance Bonus based on the individual's evaluation results.
- Airfare and housing stipend.
- Supplementary commercial insurance so that teachers' health insurance is 100% covered.

- Work certificate and working visa (for foreign teachers, expenses covered by the school)

- Paid vacation including public vacation, winter vacation (about 30 days) and summer vacation (about 45 days).

- Other benefits such as annual physical check-up and free three meals at school cafeteria on work days.