This position has been Cancelled, please checkout similar jobs listed besides.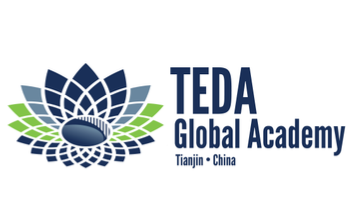 Teda Global Academy, Tianjin
ASSISTANT PRINCIPAL-SECONDARY &Math teacher

¥32K-42K/month after tax

Tianjin, China

1 position available

Starting date in 2021-08-23
About The School
Teda International School was established by the governing body of the Tianjin Economic Development
Learn more about this school
Job Description
Our school is looking for the following positions:


ASSISTANT PRINCIPAL – SECONDARY&Math teacher

Reports to: Headmaster/Secondary Principal

In conjunction with the Headmaster/Principal, assume responsibility and accountability for planning, developing, supporting, communicating, implementing and monitoring programs, activities and initiatives designed to achieve school goals and priorities.


Work in conjunction with the Headmaster/Secondary Principal to oversee, direct, and support the educational program at the secondary level.


Oversee implementation of the student behavior management plan. Investigate significant disciplinary issues. Assign appropriate consequences to assure a safe and appropriate learning environment and which assists students in their individual development of self-discipline. Maintain comprehensive records.


Support and assist teachers with using effective and restorative classroom management strategies. Set and uphold expectations regarding teacher handling of student behavior that are aligned with Positive Discipline principles.


Assist with student class selection and master scheduling process. Review scheduling and placement problems with students and facilitate any necessary changes.


Oversee student groups and organizations. Assist in the general supervision of all school activities involving students, teachers and other school personnel. Assist with supervision of students before and after school, during lunch, and between classes as needed.


Oversee student attendance and resolve issues as appropriate.


Monitor and enforce school dress code.


Meet with parents as appropriate regarding academic and behavioral issues.


Maintain high levels of visibility and accessibility on campus, both inside and out


of classrooms.


Serve as a contributing member of the Academic Leadership and Administrative


Teams.


Assist with the teacher recruitment process as needed.


Collaborate with the Student Services Team members to develop and implement


strategies to support students with complex needs.


Provide input regarding school policies and practices.


Support and encourage teachers regarding innovative thinking and unconventional


solutions; pursue and remove barriers to implementation of creative ideas.


Facilitate a positive, respectful school climate.


Delegate responsibilities to appropriate teachers and/or support staff and provide


necessary guidance and support to fulfill those responsibilities.


Teach, or facilitate teaching of, classes when necessary.


With Headmaster/Principal, set goals for own professional development.




Assume responsibility for school operations in the absence of the principal.


Support and reinforce implementation of school vision, mission, core values and


other initiatives into all aspects of school life and operation.


Maintain strict confidentiality regarding issues related to students, parents or staff.


Commits to and practices child safeguarding standards and requirements; ensures


that all students are protected from exclusion, discrimination, harassment, abuse


and neglect


Engage in other professional duties and responsibilities as assigned by the


Headmaster/Principal.


• Teachers
• Students
• Parents
• Primary and Secondary Principal

Required Skills and Qualifications


Advanced degree in a relevant area


State or provincial certification as a professional educator


Successful instructional experience at the middle and/or high school level


Strong understanding of adolescent developmental issues and needs


Clear ability to foster effective relationships between and among students, parents


and staff


Strong communication, interpersonal and organizational skills


Eligibility for Chinese residency and work visa

​

Position Description: CLASSROOM TEACHER Reports to: Primary Principal or Headmaster/Secondary Principal

This position is responsible for facilitating the cognitive, affective, ethical and physical growth and development of students, and to ensure that each student receives the guidance and support necessary for high quality learning and equitable access to the full range of learning opportunities available.


Designs purposeful, engaging and relevant lessons and activities with measurable learning outcomes; ensures students are aware of and pursue intended outcomes


Knows and understands students; plans lessons and activities appropriate for developmental level, individual language and learning needs, interests and culture


Ensures planning and instruction are sequential and aligned with established learning and curricular standards


Facilitates learning activities that are highly relevant and require critical and creative high-level thought; holds all students to a high standard of learning


Effectively applies current research-based pedagogical strategies, approaches and methodologies to meet the needs of diverse learners


Intentionally facilitates and supports academic language development to meet the needs of language learners in the mainstream classroom


Anticipates and prepares for student misunderstanding; plans for further explanation, re-teaching and support as necessary


Designs and uses varied assessment techniques and strategies to inform teaching and improve learning; persists until students reach expected achievement


Provides timely and meaningful feedback that leads to improved learning;


cultivates appropriate student use of feedback and accountability for learning


Implements positive and effective classroom management strategies and fosters


development of appropriate student behavior


Intentionally creates a culture of mutual respect and emotional safety in the


classroom; cultivates rapport and camaraderie between students


Proactively and positively communicates with and involves parents in child's


learning; provides meaningful feedback and productive guidance


Pursues connections with students through extracurricular activities; shares


responsibility for coordination and supervision of activities and events


Willingly shares in additional responsibilities (e.g. student supervision); facilitates


and participates in activities and events during and outside of the instructional day


Adheres to documentation requirements and deadlines; completes planning,


grading and grade reporting in a timely manner


Willingly provides support and shares solutions, ideas and resources with


colleagues; takes a collaborative, team-oriented approach to planning and teaching




Productively contributes to school growth and development (e.g. curriculum development and review, writing and submitting articles, school-level and accreditation committee work)


Maintains confidentiality regarding student personal and academic issues; uses discretion when discussing students with others


Models and expects high ethical and professional standards, a positive, optimistic and solution-oriented attitude, and courteous treatment and respect for others


Takes a reflective approach to professional practice; consistently evaluates practice and seeks opportunities to improve; implements suggestions and feedback from others


Commits to and practices child safeguarding standards and requirements; ensures that all students are protected from exclusion, discrimination, harassment, abuse and neglect


Supports school vision, mission, core values and other initiatives in word and practice; is positive and avoids conveying a negative or derogatory tone regarding school functioning


• Students • Parents


Other teachers and school specialists


School administration


Required Skills and Qualifications


A Bachelor's degree in a relevant area


State or provincial certification as a professional teacher


English language fluency


A collaborative and inclusive approach to teaching and learning


Strong communication, interpersonal and organizational skills


Eligibility for a Chinese work visa (some positions have restrictions)

Requirements
A Bachelor's degree in a relevant area


State or provincial certification as a professional teacher


English language fluency


A collaborative and inclusive approach to teaching and learning


Strong communication, interpersonal and organizational skills


Eligibility for a Chinese work visa (some positions have restrictions)

Benefits
Basic Salary: ¥308,880-417,420/year after tax
-Negotiable for basic salary
-Full pay salary during summer and winter holidays
-Housing allowance 84K/year
-Travel allowance: 11K/year
-Baggage/Moving allowance: 5k/year
-Professional Development allowance: 4K/year
-International medical insurance for employee and all dependents
-Tuition waiver for all school-age dependents
-Paid accommodation on arrival (up to one week)
-Airport pickup at start of contract
-Housing assistance from local apartment rental agents