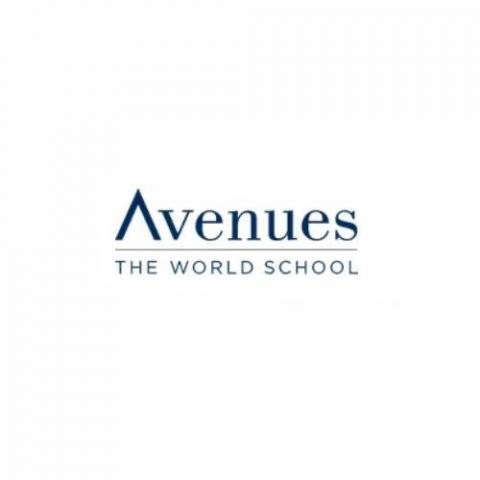 Avenues: The World School Shenzhen Campus
Associate Division Head, Early Childhood (Grades T-K, ages 2-5)

Competitive Salary

Shenzhen, Guangdong, China

1 position available

Starting date in 2021-07-01
Job Description
WHY LEAD AT AVENUES?
A top-tier school, already operating in New York and Sao Paulo and offering a truly global education, will open in Shenzhen in August 2019 and expand to more leading global cities in coming years. Teaching and learning through language immersion and challenging interdisciplinary projects. A culture of creativity, entrepreneurship and deep collaboration. State-of-the-art technology. Brilliant colleagues, with diverse experience, creating a unique educational experience together. Unparalleled opportunities for learning and career growth. There is no place quite like Avenues.
THE OPPORTUNITY
Avenues: The World School seeks an Associate Division Head to our new Shenzhen campus, which will open in August 2019 with early childhood grades. Avenues students will graduate fluent in a second language and at ease beyond their borders. To this end, children in Avenues Shenzhen alternate between learning in English and in Mandarin Chinese. The Associate Division Head, as part of a dynamic leadership team, ensures that Avenues is an extraordinarily engaging place to work, a laboratory of deeper learning for all, and a thriving community.
WHAT WILL YOU DO?
As Associate Division Head, you will:
Drive deep student learning and holistic development,

by guiding teachers to develop play-based, experiential curriculum, engage all students, and address individual student needs




Build a thriving culture of commitment to excellence,

collaboration, and constant learningamong colleagues, students and families


Be an inspiring role model to students and faculty,

nurturing positive relationships and providing support and care for all students




Lead a team of talented faculty to accomplish great things with their students

, and coach teachers to continually improve by giving regular, useful feedback




Be an exemplary lead learner,

always reflecting, growing and seeking to improve




Enthusiastically take on the innumerable responsibilities and challenges

that come with creating a top-tier school from the ground up



Requirements
You bring all or most of the following:

Superb ability as a teacher, and a deep understanding of constructivist early childhood education




Leadership experience, with a proven track record of success leading teams of educators




Skill at coaching teachers to continually grow in teaching practice and accomplish ambitious goals




Appreciation for the unique value and challenge of language immersion education




A keen analytical, problem-solving approach, including in ambiguous situations that require figuring out new solutions rather than taking pre-determined paths to success




Ability to lead effectively through relationships, trust, persuasion and influence




Keen intellectual curiosity and mindset of continuous learning and growth




Sense of deep personal responsibility for the success of teachers and students




Skillful at working across lines of difference in a multi-cultural school



Benefits
Unparalleled career growth opportunities, like a well-defined career pathway and chances to teach abroad




The thrill of a start-up, in an organization with a proven track record of results




Frequent feedback and top-notch, job-embedded professional learning




The chance to impact education by demonstrating what's possible




Competitive compensation and greater rewards for growing your impact




A beautiful and uplifting school environment




Housing allowance




Commercial medical insurance




Annual round-trip flight ticket




Paid holidays



Similar Jobs
Competitive Salary Shenzhen, Guangdong 1 position available

Competitive Salary Shenzhen, Guangdong 2 positions available

Competitive Salary Shenzhen, Guangdong 1 position available

Competitive Salary Shenzhen, Guangdong 1 position available

Competitive Salary Shenzhen, Guangdong 1 position available