This position has been Cancelled, please checkout similar jobs listed besides.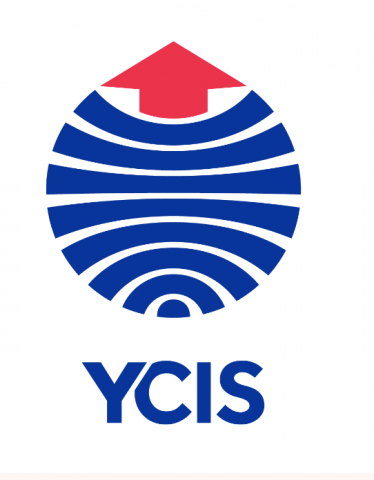 Yew Chung International School of Hong Kong
Athletics Coordinator

¥19-44K/month before tax

Hong Kong, China

1 position available

Starting date in 2023-09-30
Job Description
Professional Duties

1. Teaching

(a) Planning and preparing courses and lessons;

(b) Teaching pupils assigned to him according to their educational needs, including the setting and grading of work to be carried out by the pupils in the school;

(c) Assessing, recording and reporting on the development, progress and attainment of pupils;

(d) On occasions, to provide cover for teachers who are indisposed;

(e) Acting as a support teacher in other classes for about 2 hours a week (when the teacher's class is having Chinese lessons).

(f) Providing reports, oral and written assessments on a regular basis, and references as and when required.

2. Other activities

(a) Promoting the general progress and well-being of individual pupils assigned;

(b) Attending to the personal and social needs of pupils;

(c) Communicating with parents outside school hours as and when necessary;

(d) Communicating with persons or bodies outside the school if necessary;

(e) Attending departmental meetings and other meetings arranged for the purposes described above;

3. Training and development

(a) Reviewing the teaching methodology and curricula being adopted as and when required;

(b) Participating in training and professional development organized by the Foundation;

4. Educational methods

Advising and co-operating with the Co-principals and other teachers in the preparation and development of courses of study, teaching programs, methods of teaching and assessment, and pastoral arrangements; respecting decisions jointly made.

5. Discipline, health and safety

Maintaining good order and discipline among the pupils and safeguarding their health and safety both when they are authorized to be on the school premises and when they are engaged in authorized school activities elsewhere;

6. Public examinations

(a) Preparing pupils for public examinations and assessments leading to such examinations;

(b) Invigilating and supervising pupils during examination periods.

7. Administration

(a) To take part, if required, in the review, development and management of activities related to the curriculum.

(b) Attending assemblies, registering the attendance of pupils and supervising pupils, whether these duties are to be performed before, during or after school sessions (includes supervising of pupils during breaks, and at lunch as laid down on the duty roster.)

Requirements
1.At least have a bachelor's degree, preferably a degree in Education

2.Teaching certificate (QTS, PGCE, PGDE, teaching certificate that issued and recognized by their home country, i.e

Canada teaching certificate, SACE, ), TEFL & TESOL does not count.
3.At least 2 years of full-time teaching experience in a school setting (the period of being a student teacher does not

count so does teaching in a language centre no matter it's part time or full time)
4.Candidates value and are well aware of child protection.

5.Have at least 2 years of relevant full-time teaching experience of that position/subject

-For homeroom and English teaching related positions: native speaker is a must

-For subject teaching positions: native and non-native are both okay

6.Have teaching experience of below curriculum(s)

7.-Primary & Lower Secondary - UK national curriculum based; Upper Secondary - Y10&11: IGCSE, Y12&13: IB;

Benefits
1. Holidays: according to each school's academic calendar, paid sick leave and paid personal leave

2. Child Tuition Fee Subsidy: 100% tuition fee covered for up to two children from K3 – Year 13 in the YCYW school network (subject to meeting admissions requirements and available space)

3. Pay scale range: RMB 19K- RMB​ 44K/m before tax; salary scale differs among our schools, also highly depends on the location, candidate's years of teaching experience and their education background.

4. Insurance: •For Employee: Group medical insurance coverage including hospitalization, outpatient and emergency evacuation, 100% covered by School •For Spouse & Child(ren): Group medical insurance coverage, 90% covered by school.

5. Fixed and Variable Gratuity: A maximum of 15% of total earned base salary over the term of the contract, including 9% for Fixed Gratuity plus a maximum of 6% for Variable Gratuity

6. Professional Development Allowance: RMB 5,000 per School Year

7. Housing: A Furnished Apartment or Housing Allowance (housing allowance differs based on the location)