This position has been Cancelled, please checkout similar jobs listed besides.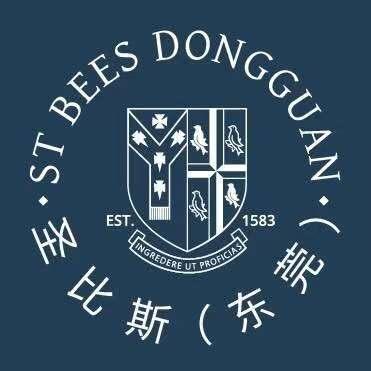 ¥24K-31K/Month

Dongguan, Guangdong, China

1 position available

Starting date in 2021-08-01
Job Description
St Bees, Dongguan (SBDG), situated to the north of Shenzhen, Guangdong, in southern China, is the newest school in the Full Circle Education Group family, and opens its doors to students in September 2020.The appointment of A Level Subject teachers at SBDG will assist the Principal and his team to develop the school as a UK-style high school, with entry at age 15/16 for a 3-year A-Level programme.
History of St Bees School UK

Throughout its 436 years as an independent boarding and day school, St Bees UK was equally proud of its students' academic success and personal development. The School has always maintained an excellent academic record as well as nurturing many talented musicians and sports men and women. Being situated in such a wonderful location on the western edge of the Lake District National Park, St Bees School has offered students the very best environment for a full and varied extra-curricular programme.

As part of the Full Circle Education Group, the newly-renovated St Bees UK has been reborn with a mission to create a unique twin campus concept, where there is a free-flow of students in both directions between the UK and China, enabling their students to derive the best of both worlds through a 'Fusion' curriculum.
St Bees, Dongguan and St Bees UK share a similar fusion curriculum which enables students to spend time in both schools as from year 11.
St Bees, Dongguan

SBDG caters for students of all nationalities, but it is realistic to assume that 95% of students will be Chinese. In September 2020 SBDG will open its doors to students in Years 11 and 12.
The following year will see classes in years 11-13. The basis for the curriculum will therefore be the Cambridge A-Level programme, enriched with character development components, the Global Awareness Programme a varied co-curricular programme and other notable examples of best practice.
Requirements
Main Responsibility and Accountability Areas

• To plan and deliver lessons according to Schemes of Work using a variety of learning activities
• To create and conduct assessments according to departmental schemes of assessment and produce reports which meet the required standards in a timely fashion
• To set, collect and correct homework and provide feedback to students
• To take part in reviews of schemes of work, assessments and resources to
improve the delivery of courses
• To recognize students with learning difficulties or personal problems, record
concerns through the referral system and inform relevant staff
• To provide individual help to students in a timely fashion
• To take an active role in the department and participate fully in meetings and
professional development activities
• To provide a well-organized and worthwhile extra-curricular activity
• To assist at student-run events and activities outside of the normal curriculum
• To fulfil pastoral obligations and enforce the rules of the School
• To understand the School's guiding statements and support the School's efforts
• Any other allocated tasks consistent with the principal purpose of the position.
Position Requirements

• Qualified in their subject matter
• A strong working knowledge of the Microsoft suite of works
• Experience in working in an environment that involves dealing with a wide variety of
people in a personable involved manner; listening skills and the ability to direct
people to their specific needs area is essential
• The ability to make decisions and handle unexpected situations in a mature and
• Be self-directed, yet able to work as a member of a team
• An understanding of working within a multi-cultural environment and to be aware of
the uniqueness of the diversities
• An ability to forward plan and keep to timelines and deadlines
• Have a thorough knowledge of the School's policies and procedures
Internal Relationships

• Principal, Business Manager (Sales and Marketing), Administration team, Teaching staff and non-Teaching staff, Students.
External Relationships

• Parents, guardians and families of students.
Skills

• Strong interpersonal skills
• Excellent communication skills and attention to detail – written and verbal
Personal Characteristics

• Self-motivated, with the ability to work autonomously
• Analytical and clear thinking, with high attention to detail
• Professional and confident, with a desire for achievement
• Commitment and creative approach to issue identification and resolution
• An extremely high regard for confidentiality
Conclusion

This Position Description is a guide only, it is not intended to be an exhaustive or exclusive list of duties of this position.
Benefits
Work permit and work visa




Commercial medical insurance




Paid Chinese holidays




Paid summer and winter vacation




Housing allowance ¥3000 / free housing on campus




Return plane ticket upon completion of contract



St Bees School is committed to Equal Opportunities and to safeguarding and promoting the welfare of children and young people and expects all staff to share this commitment. The successful candidate will
be subject to satisfactory employment checks and references.