This position has been Cancelled, please checkout similar jobs listed besides.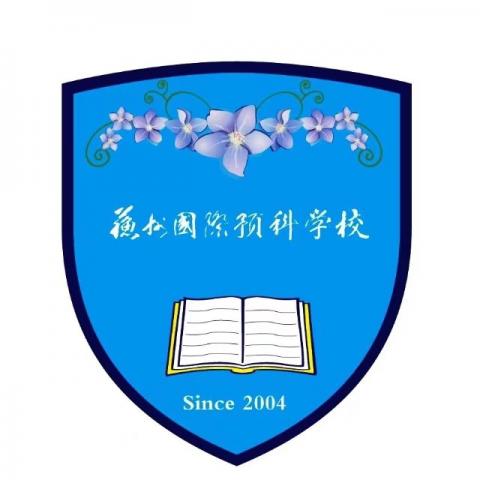 Suzhou International Foundation School
Chemistry&Math Teacher

¥ 25k-29k/Month

Suzhou, Jiangsu, China

1 position available

Starting date in 2020-08-15
Job Description
At the beginning of 2004, with the support from various circles of society and the formal approval from Jiangsu Education Department, Suzhou International Foundation School was founded. This is a collaborated project by Suzhou Education International Exchange Association, Kaplan Higher Education(China) and Suzhou No.1 Middle School, and it is the first professional educational organization in Jiangsu Province which specialises in teaching NCUK International Foundation Course. The foundation of Suzhou International Foundation School marks the beginning of a new ear in which Suzhou entered a new stage in the field of introducing high quality resources of international education and strengthening international cooperation and communication.

The western methodology of pre-university preparatory courses is what Suzhou International Foundation School offers. We provide full-time and small-class teaching methodology in a typical British teaching style with oversea experts who are specifically hired to manage and supervise the whole teaching process, with a purpose of providing high-quality university foundation courses to match the UK-based Foundation School Year.

In 2015, Suzhou International Foundation School will bring in the programm of Suzhou Foreign Teacher's Classroom. This is our first time to cooperate with Suzhou Education Bureau in education. The progarmm gives the international course education for students in senior high schools, junior high schools and primary schools through bring in excellent foreign teachers. Those curriculums relate to science, arts and cultures fields. We will use the teaching model which is fit for Chinese students, that means, to use the easy English to teach the students related subjects. Therefore, the purpose of the subject is to improve the problem-solving abilities of Chinese students, the academic writing skills, critical thinking, innovative thinking and teamwork abilities.

Since its establishment, Suzhou International Foundation School has maintained outstanding records with an almost 100% success rate, in terms of graduation rates, college acceptance rates and the success rates of visa application. Approximately, 70% of the graduates received offers from world-class universities, and our reputation has won wide appreciation from prestigious higher education institutions in various countries namely USA, UK as well as Australia. It has been ten years since Suzhou International Foundation School laid its foundation stone in 2004. So far, the number of students who have graduated and been accepted by renowned universities world-wide has exceeded 1000.

Requirements
We are now inviting the application for Chemistry and Maths Teacher for the academic year 2020-2021. Please see below details:

Chemistry and Maths Teacher

ESSENTIAL:

Teach IFY Pure Maths

Teach A-Level Chemistry (knowledge of AQA A-Level preferred)

Teach Foundation Maths

- Requirements:

1. Native English speaker is preferable.

2. Bachelor degree, Master degree, Ph.D., or other advanced degree in field related to chemistry or maths.

3. Be familiar with chemistry or maths course contents, key points and difficulties of Chinese students.

4. Has more than 3 years teaching experiences. Teaching experiences of pre-university students is preferable.

5. Good communication and learning skills with outgoing and patient personality.

6. Has strong sense of responsibility and ability to work independently and in a team.

- Responsibilities:

Execute subject teaching in accordance with overseas syllabi.




Prepare daily and weekly teaching plan according to syllabi and upload them to website in 2 weeks' advance, for approval from Center Academic Principal .




Apart from the appointed teaching material, enrich supporting teaching material for filing, amplify test banks.




Make analysis of the past exam papers and guide students to prepare the exam, to ensure the overall passing rates.




Give regular assignments to students, mark the assignments timely and provide feedback.




Assess students on regular basis, keep main stakeholders regularly appraised of students' progress.




Manage and motivate students to learn and improve.




Assist Center Academic Principal with testing and marking, audit exam results and recording.




Timely provide Center Academic Principal with students recent academic performance and behavior.




Willingness to take on additional responsibilities (including teaching of a minor selective of up to 3 lessons per week).




Work closely with other teacher and academic admin staff to manage the students.




Actively support school activities.



Benefits
Remuneration packages: We offer a very attractive package which includes salary ranging from RMB22, 000/month to RMB26,000/month before tax plus housing allowance, up to RMB3,000 every month, luggage allowance up to RMB2,000 at first year and settling-in allowance up to RMB2,000 at first year. Two single air fares ( to & from China) up to RMB10,000, health insurance and paid leave (8 weeks paid leave every year for Winter and Summer holiday.)

Contracts: One year renewable

Working hours: 20 teaching hours at most every week with 8 office hours every day.
Closing date: Ongoing
Location: Suzhou