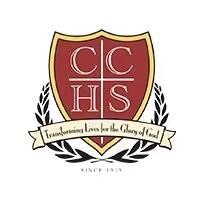 Minhang Crosspoint High School, Shanghai
High School History Teacher

¥28K-37K/month

Shanghai, China

1 position available

Starting date in 2022-08-16
About The School
SWMS cooperates with National Blue Ribbon School to run experimental class to cultivate talents.
Learn more about this school
Job Description
About Client
MCHS works in cooperation with California Crosspoint Academy (CCA), a private school head-quartered in the Bay Area of California dedicated to the idea of advancing education through cultural diffusion between the US and China using AP courses, Chinese academic practices, and American educational philosophy to develop students as lifelong learners capable of being admitted to, attending, and succeeding in all facets of life at American universities. CCA also opens its doors to qualified seniors of MCHS wishing to attend high school as an exchange student in the US.

- Prepare subject specific lessons in History, US History, World History for high school aged students, experience teaching AP US History, AP World History, AP Human Geography preferred.

- Provide subject instruction on a higher level than grade standard, in an interactive learning environment and delivering exceptional results for all students.

- Implement Crosspoint Curriculum by designing effective and creative lessons and assessments to ensure students' education is at an internationally competitive level.

- Collaborate with other Crosspoint teachers to form a community of smart, talented and interesting people who are passionate about education and readily willing to work in a professional, academic environment.

- Manage student behavior to foster academic achievement, personal responsibility, intellect and individuality in all students.

Requirements
- Education Required: Bachelor, master degree preferred - Minimum Teaching Experience: 2 years
- Major: History, US History, World History
- Required Certificates: At least TEFEL TESOL certificate required
Benefits
1. A stimulating work environment that emphasizes teamwork, and the opportunity to develop and deliver an enriched curriculum.
2. The opportunity to work with colleagues from both Chinese and international backgrounds.
3. Students from local and/or international background who are intellectually curious and relish a challenging programme.
4. The salary is competitive and will be negotiated in good faith based on educational background, educational experience (either administration, teaching, etc.), and workload. A work permit, Z-visa , residence permit and reimbursement, as well as a health care plan, annual flight ticket , housing and teacher development session will be provided.