This position has been Cancelled, please checkout similar jobs listed besides.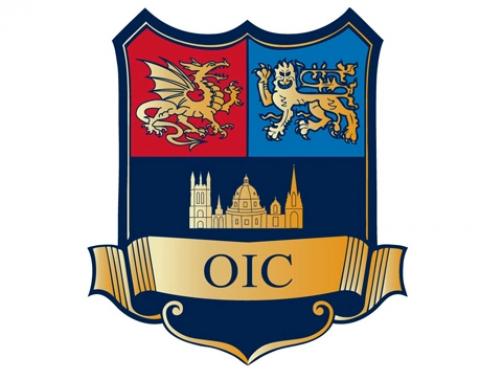 Oxford International College of Foshan
IGCSE/A level Art teacher

¥25K-30K/Month

Foshan, Guangdong, China

1 position available

Starting date in 2022-02-28
About The School
Oxford International College of Foshan (FSOIC) provides a high-quality academic education, combined
Learn more about this school
Job Description
Develop and teach lesson plans in line with curriculum objectives specific for teaching Art at iGCSE and iA levels following Exam Board specification and Schemes of Work.

1) Lesson Design

· All lessons are aligned to standards and represent a coherent sequence of learning;

· Prepare learners for qualifications and external examinations;

· Assist students in taking responsibility for learning and monitors student learning;

· Lessons have high levels of learning for all students

· Provide multiple ways to make meaning of content.

2) Culture and learning environment

· All FSOIC teachers promote the use of English language;

· Manage a learning-focused classroom community;

· Manage classroom space and resources;

· Creates and maintain a classroom of respect for all students;

· Attend Parent Consultations six times a year, in conjunction with the school's reporting procedures;

· Work in liaison and co-operation with other Head of Department and other staff;

· Share all digital planning and lesson resource documents with Head of Department;

· Meet, plan, and teach cooperatively with other subject teachers.

3) Teacher growth

· Engage in professional learning and actively participate in staff development programs and performance review;

· Keep knowledge and skills current to enable delivery of high-quality teaching and impact positively on pupil outcomes.

4) Student Guidance

· Promotes understanding of the school's rules and values, especially the FSOIC Learner Profile;

· Participate in and support extracurricular activities, including one ECA a week, Project weeks, literacy promotion etc.;

· Oversee the evening Self Study Session periods, on a Rota basis, ensuring the students stay focused and on-task.

5) FSOIC Tutoring and Mentoring programme

· Have responsibility as a tutor to take a personal interest in a tutees' learning pathway;

· Use assessment data to monitor academic performance, to help the student set targets and monitor progress towards meeting these targets;

· Network between teachers, and parents about tutees progress;

· Record student attendance daily.

6) General

· Undertake the necessary academic administrative duties such as meeting deadlines, extra school events and other duties connected with the effective running of the school;

· Attend Parent Consultations six times a year, in conjunction with the school's reporting procedures;

Follow procedures as set out in the FSOIC staff handbook
Requirements
An artist who is passionate about teaching




Able to encourage creativity in others




Skilled in traditional 2D and 3D art techniques, as well as digital art tools




Assist in the sourcing art supplies




Able to mentor students in the production of their Art Portfolio




Able to Develop students' drawing, colouring, and painting techniques.




Provide instruction on the use of media such as graphite and charcoal pencils, as well as oil, acrylic, and watercolour paint and other mediums




Able Teach students about art history




Able to develop art projects and displays in the schools



Benefits
Renumeration for local staff

Salary – Negotiable dependant on experience and qualifications

Accommodation – Provided in the school.

For Western Staff 25,000 to 30,000RMB month before tax.

Accommodation provided by the school.

Flight allowance up to 10,000 RMB annually

Medical and accident insurance provided.

Visa expenses

Holidays are paid fully.

CPD opportunities

Laptops provided.

Promotion opportunities possible due the school been a start up and expansion is expected. This is an excellent opportunity for an ambitious talented teacher to gain experience, in a growing organisation such as Oxford International College's China. The organisation beliefs in equal opportunities for all and promotion will be dependent on performance only.