This position has been Cancelled, please checkout similar jobs listed besides.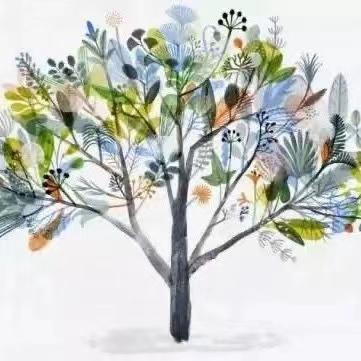 Middle School English Language & Literature Teacher

Negotiable

Suzhou, Jiangsu, China

1 position available

Starting date in 2022-08-01
About The School
To creat the first truly modern institution serving children from age 3 to 18, the first global one.
Learn more about this school
Job Description
Requirements
Position Overview (Must be currently in CHINA)

The Whittle academic model is rooted in deep mastery of foundational skills and content expertise, coupled with support in developing a growth mindset that builds stamina, confidence, and resilience over time. Whittle School & Studios is developing the leaders of tomorrow with the skill sets to change the world. As a member of an interdisciplinary instructional team that employs project-based, personalized, multi-disciplinary, inquiry-based approaches to teaching and learning, the English Language and Literature teacher will help students become fluent writers, insightful readers, confident speakers, and critical thinkers. The English Teacher will also promote the development of literacy, and the use of language, to construct personal and public worlds as well as facilitate students' full participation in a culturally responsive global society. In addition, this teacher will:

- genuinely enjoy the company of adolescents

- be committed to developing a relationship and sense of trust with each student
- seek to engage with students and the greater Whittle community both inside and outside the classroom in a variety of ways

Responsibilities

We believe all children are naturally curious and born to be great thinkers, forming meaning from interactions with family, peers, teachers, and community. Core responsibilities of all Campus faculty members are organized loosely by the four program areas of the Whittle Ideal Candidate: (1) Core Curriculum, (2) Global Perspectives, (3) Personalized Pathways, and (4) Beyond the Core as well as those responsibilities expected as a member of a collaborative, professional learning community.

Qualifications and Attributes

Whittle School & Studios values innovation, risk-taking, and an entrepreneurial spirit. We are looking for candidates who are individual and team contributors; who possess an entrepreneurial, innovative, and growth mindset; who are continuous and self-reflective learners; and have education and content expertise. The following are highly desirable qualifications for the listed position:

• Bachelor's degree BA/BS in specific field or post graduate work in subject matter required​
• Master's level degree or above in content area preferred
• Linguistic proficiency in Mandarin Chinese highly desirable
• Holds a teaching license or teacher registration from home country


• Minimum 3 years of teaching experience in a project-based learning, preferably in an independent school environment.
• Participates in professional learning communities, grade-level teams, and other collaborative communities to design and plan instructions, to improve practice, and to achieve student outcomes

• Drive and energy to thrive in a fast-paced, entrepreneurial environment
Benefits
Whittle School & Studios provides market competitive salaries for all our staff, as well as employee benefits.


–Basic Salary: Negotiable(depends on qualification and experience)
– Annual Airfare Allowance: RMB 10,000 each, for a full-time staff member and accompanying spouse; RMB 5,000 each, for up to two accompanying, dependent children
– Start of Contract Relocation and Airfare Allowance: Up to RMB 10,000 one way start of contract Relocation/ Airfare allowance for foreign teachers
– Supplementary Medical Insurance: provided by an insurance company selected by School
– Housing Allowance: Up to RMB 3000 per month (separately from salary)