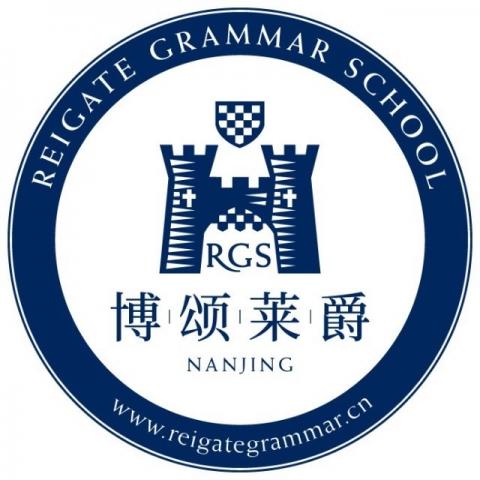 Reigate Grammar School Nanjing
Primary Homeroom Teacher

25,000 - 30,000

Nanjing, Jiangsu, China

1 position available

Starting date in 2022-08-01
Job Description
RGS ( Reigate Grammar School ) Nanjing is a K-12 international bilingual school, located at the Qilin Innovation Park on an impressive 100,000 square meter site, making it one of the largest overseas-branded bilingual schools in China.
"East-meets-West" is a strong theme in the school's philosophy of education and the curriculum will reflect the coming together of Chinese and British curricula and pedagogical approaches. The vision is to develop responsible global citizens with a strong sense of their cultural heritage, fully prepared for the competitive marketplace they will join as young adults. The school will strive to empower students to be creative and innovative leaders and will provide an academic education that opens doors of opportunity and extra-curricular experiences to inspire and create pathways to future success.
Teachers are expected to be punctual, smart, and appropriately dressed and behave in such a manner as is appropriate in line with the requirements laid out in our Staff Code of Conduct.




Lead by example in all professional matters in line with the UK Teaching Standards and the standards expected by RGSNJ.




Follow School policies and procedures.




Actively promote and develop the ethos and values of the school.




Uphold the expectations made by RGSNJ in regards to the student's behaviour.




Support and attend all major School events.




Have a teaching load appropriate to the position, including the leading of extracurricular activities.




Working Days/Hours including some evenings, and weekends as appropriate, as agreed with the Principal.




Meet deadlines promptly.




Set high expectations both academically and socially/emotionally for all students in your care.




Participate in marketing events to promote RGSNJ to the local community.




Working Hours: 8 hours per day, Monday to Friday.




Teaching Hours: 18-25 teaching periods per week.



Requirements
Qualified Teacher Status (QTS) through an education degree or equivalent.




Minimum 2 years' experience as a qualified teacher.




Native English Speaker, fluent in spoken and written English.




Love teaching and working with young people.




Experience and confidence to teach across Kindergarten and Key Stage 1.




Ability to engage, inspire and extend students through planning, preparation, and delivery of excellent lessons.




Ability to ensure that marking, recording, assessment, and reporting meet the academic and pastoral needs of each individual student.




Willingness to make a full contribution to the extracurricular programme.




Ability to build good relationships with students, parents, and colleagues and demonstrate effective communication skills.




Resilience, adaptability, patience, flexibility, a hard-working attitude, and a commitment to teamwork are all essential requirements when founding a school.



Benefits
Monthly salary before tax:




Teaching position: RMB 21,000–25,000




Leading position: RMB 30,000-50,000




Full payment for Christmas, winter, and summer vacations




Bonus




Housing allowance of RMB4000




Reimbursement for annual round trip flights (Nanjing to home country)




Reimbursement for relocation fee of maximum RMB 3,000




Medical insurance




Teaching, training opportunities




Children's tuition discount