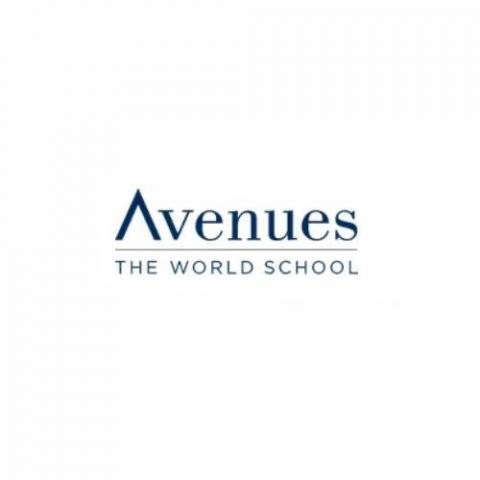 Avenues: The World School Shenzhen Campus
STEAM Instructor, Grades 10-12

Competitive Salary

Shenzhen, Guangdong, China

1 position available

Starting date in 2021-08-01
Job Description
Location: Shenzhen, China; Start Date: August 2021

WHY TEACH AT AVENUES?
Avenues Shenzhen, our first campus in China, opened in August 2018. The campus provides a unique early childhood program, and is now expanding to serve students in all grades from from toddler through 12. As a global network of campuses, Avenues is uniquely positioned to provide a transformative, world-focused education.
THE OPPORTUNITY
As an Upper Grades STEAM Instructor you will help establish a new model of high school education with innovation and making at its core by mentoring, guiding, and providing feedback as students create, build, and invent.
WHAT YOU'LL DO
Support students to build a range of inventions, including a mechanical clock, telegraph, and smartphone




Manage equipment, materials, and maintenance for a state-of-the-art maker space




Support leading discussions on innovation studies and science fiction




Collaborate intensively and daily with colleagues to design learning outcomes, monitor growth, and thoughtfully address individual student needs




Uphold a culture of welcome, safety and respect in the Avenues community




Invoke a robust learning atmosphere that leads students to value being at school and feel part of a rigorous and joyful learning community




Inspire trust and confidence among parents and families




Work with a talented, multidisciplinary team to connect questions and challenges at the heart of making with the history and future of innovation and science



Avenues | The World School
prepares students for engaged global citizenship during a time of unprecedented complexity and accelerating change, combining language immersion, interdisciplinary learning, a global curriculum, and a culture of innovation.
The Avenues Shenzhen learning experience is divided into three year-long themes that embody the paradigms, tensions, and values at the heart of innovation and making: Discovery (Grade 10), Innovation (Grade 11), and Foresight (Grade 12). Each unit of study thoughtfully matches the construction of a significant invention with the study of carefully selected texts.
Requirements
A drive to create things from scratch, work from a blank slate, overcome challenges, and adapt to ambiguity




Strong background in design, technology, and engineering as well as the associated tools and software




Intellectual curiosity and humility to reflect on and continually grow in creating a transformational experience for students




Profound commitment to ensuring and nurturing children's wellbeing




Highly effective collaborator, eager to listen deeply, contribute to a team and achieve goals together




Dedication to learning and developing the craft of teaching




Very resourceful and adaptive, eager to embrace constant change, growth and learning




Bachelor's degree; graduate degree in education or related field is ideal




Professional fluency in English; Mandarin Chinese is a plus



Benefits
Unparalleled career growth opportunities, like a well-defined career pathway and chances to teach abroad




The thrill of a start-up, in an organization with a proven track record of results




Frequent feedback and top-notch, job-embedded professional learning




The chance to impact education by demonstrating what's possible




Competitive compensation and greater rewards for growing your impact




A beautiful and uplifting school environment




Housing allowance




Commercial medical insurance




Annual round-trip flight ticket




Paid holidays



Similar Jobs
Competitive Salary Shenzhen, Guangdong 1 position available

Competitive Salary Shenzhen, Guangdong 1 position available

Competitive Salary Shenzhen, Guangdong 1 position available

Competitive Salary Shenzhen, Guangdong 1 position available

Competitive Salary Shenzhen, Guangdong 1 position available