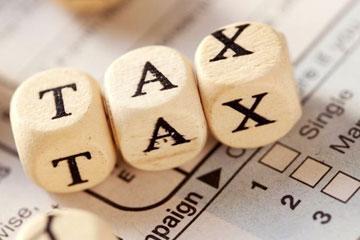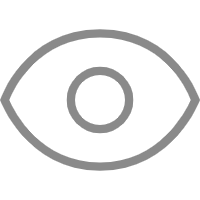 0
How Will China Income Tax Reform Affect Foreign Teachers?
Hao Xu, General Manager of TopTutorJob, and the taxation specialist from "Huisuanzhang", a tech driven business service provider in China, are also contributing to this original article.
According to the China income tax reform publicized in 2018, starting from January 1, 2022, individual income tax(IIT) filing for foreign residents in China will undergo significant changes. Tax exemption on three major allowances - housing rental, child education and language training coming to an end, replaced by six special addtional deductions that are capped at a low level.
If the changes start to be implemented, it will significantly result in a salary cut. Therefore, both employers and employees should realize possible impacts it may bring in advance, and be well prepared.
With the help from taxation specialist, TopTutorJob comes to a conclusion that the impacts of new tax policy on international educators are not that strong. In this article, TopTutorJob will address several considerations related to the new tax policy, helping foreign educators and schools have a better understanding.
Is IIT of Foreign Employees Same As That of Domestic Employees?
On the basis of the new individual income tax law, 183 days will be the standard for judging whether a taxpayer is a resident or non-resident in China. Individuals who have a domicile in China or do not have domicile but have resided in China for a total of 183 days in a tax year are recognized as resident individuals.
China taxes individuals who reside in country for more than 183 days on worldwide earned income. The individual income tax in China is administered on a progressive tax system with rates from 3 percent to 45 percent. The basic standard for deducting expenses is set at 60,000 yuan per year, or 5,000 yuan per month. As three major allowances are going to be replaced by six special addtional deductions, the amount of tax foreign resident individuals need to pay is same as the domestic resident.
*Income Tax Payable= Annual Taxable Income x Applicable Tax Rate – Quick Deduction.
What Trends Do We See In Chinese Tax Policy For Foreign Residents?
From the current employment management policy of foreign individuals in China, most of the foreign personnel who come to work in China are professionals in specific fields, and their income level is generally high. Therefore, the individual income tax policy of foreign individuals has always been a key concerns to the tax authorities of China. The tax policy reflects the government's expectation and attitude towards economic regulation, and will further guide the economic development.
KPMG, one of the world's leading professional service firms, predicted the tax policy trend for foreigners on March 5, 2021. In the future, continuously attracting foreign talents to work in China will still be the major trend. Therefore, if three major allowances for foreigners are cancelled in 2022, it will greatly increase the personal tax burden, which is not in line with the general direction of individual tax reform, as well as retaining foreign talents.
When current preferential policy ends, the tax authorities are likely to introduce a new tax policies that are applicable to foreign residents, which will maintain the current standard or even reduce more tax burden of foreigners, as KPMG stated.
How Will the IIT Be Calculated After 2022?
In order to help foreign educators understand the the potential financial impacts to take-home pay salary under the new policy, we are going to show you two specific cases.
Case 1:
A British ESL teacher teaching in an international school in Hangzhou, with a monthly salary of ¥21,000, with the rental allowance of¥3,000 a month, and 50% discount on the child tuition fee, which is usually not included in the payroll.
| | | |
| --- | --- | --- |
| | Before | After |
| Annual Salary | 252,000 | 252,000 |
| Deduction | | |
| Rental | 3000*12 | 1500*12 |
| Education | 0 | 0 |
| IIT Cost | 14,280 | 17,780 |
| After IIT Salary | 237,720 | 234,220 |
| Take-home Pay Cut | | 1.47% |
The tax expense under current policy equals to¥14,280, which is calculated as (21,000*12-3000*12-60,000)*20%-16,920.
Starting from 2022, the tax exemption on housing rental and child education allowances is going to be replaced by six additional deductions, which include child education, rental, medical care, housing loan interest, etc. The expenses related to full-time academic education shall be deducted by 1000 yuan per month of each child. For the housing rental expense, the deduction standard in Tier 1 cities and provincial capital cities like Hangzhou is 1500 yuan per month.
According to the new policy, the tax expense should be calculated as: (21,000*12-1,500*12-60,000)*20%-16,920, which equals to 17,780. Compared to the take-home pay before the policy change, the salary only drops at the rate of 1.47.
*16,920 is the amount of quick deduction, which is shifting under different tax rate.
Case 2:
An Australian working as a general manager in Shanghai, with annual salary of ¥800,000, including rental allowance for ¥20,000 monthly, as well as education allowance of ¥200,000 for her two kids.
| | | |
| --- | --- | --- |
| | Before | After |
| Annual Salary | 800,000 | 800,000 |
| Deduction | | |
| Rental | 20,000*12 | 1,500*12 |
| Education | 200,000 | 1,000*12*2 |
| IIT Cost | 43,080 | 158,380 |
| After IIT Salary | 756,920 | 641,620 |
| Take-home Pay Cut | | 18.80% |
Tax expense under current policy is calculated as: (800,000-20,000*12-200,000-60,000)*20%-16,920, which equals to 43,080.
Tax expense under new policy equals to 158,380, which should be calculated as: (800,000-1,500*12-1,000*12*2-60,000)*35%-85,920.
In this case, the take-home pay decreases at 18.80%.
What Conclusion Can We Draw From the Calculation Above?
As we can see from above, when the IIT exemption is cancelled, the higher the allowances, the larger the cut. However, most foreign teachers are on special occasions that the education allowance is not taken into account. Therefore, the impacts of the IIT policy change to foreign teachers are limited.
At present, foreign educators could start to prepare for the policy change as soon as possible. Talk to the school HR department and calculate the probable cut on your salary under the new policy. Early planning and communication can advocate transparency and avoid disputes.
TTJ will come up with a series of detailed articles that are related to the Chinese tax policy, please stay tuned. Also, TTJ provides some latest information about the visa rules and vaccine policies. If you have any needs, please sign in to leave your comments.