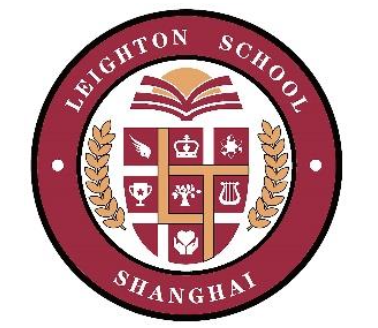 ¥44K+/Month(after tax)

Shanghai, China

1 position available

Starting date in 2023-02-15
Job Description
Leighton School, partnered with Perkiomen School in the US an American high school with a
fully American curriculum, based on Common Core Standards, 21
st
Century Learning Standards,
and Next Generation Science Standards. At our first school, an American Lee International
School, founded in 2015, we have had exceptional success in college placement at top
universities and arts colleges around the world.
Requirements
The Dean of Academics, under the direct supervision of the Head of School, is responsible for:
•
Curriculum and Instruction
o
Train teachers on curriculum and instruction during summer training and
professional development programs throughout the year;
o
Understand and demonstrate knowledge of Understanding by Design (UbD) in
training and supporting teachers throughout the school year;
o
Review and provide feedback on teachers' UbD unit plans and lesson plans
o
Collaborate and communicate with Lee Academy Director of Curriculum &
Instruction about teacher progress on UbDs and to ensure the taught curriculum is
aligned with the written curriculum;
o
Conduct regular informal observations for and provide teaching improvement
feedback to teachers, and to ensure the taught curriculum is aligned with the
o
Be responsible for implementing the teacher evaluation system, in cooperation
with the Lee Academy Director of Curriculum & Instruction and the Head of
o
Organize and lead weekly teacher professional development workshops;
o
In collaboration with Department of Student Support (grade-level teachers),
organize academic support sessions for students at-risk of failing one or more
courses. Set up systems for identifying the students and tracking their academic
progress.
o
Work with and support teachers are maintaining consistency among teachers in
expectations for students and consistency in grading AAs and other assignments;
o
Monitor teacher gradebooks to ensure they are consistently entering the minimum
number of graded assignments each week;
o
Regularly review teacher grades to monitor grade inflation and/or unfair grading
o
Review and finalize semester and end-of-year scores before they are permanently
o
Conduct credit audits for new students upon admission, and update current
students' credit audits at the end of each semester, to ensure they are on track to
complete all graduation requirements;
o
Review student course selection applications to ensure students are selecting the
appropriate courses for progress towards graduation;
o
Organize and management evening night study by setting the monthly teacher
supervision schedule and an evaluation system to ensure night study teachers are
meeting school expectations for management of students during night study;
o
Collaborate with Head of School and Lee Academy Director of Curriculum &
Instruction to enforce and record teacher violations of school policy and develop
and implement improvement plans for any teachers not meeting the school's
expectations for teachers.
o
Meet regularly with Lee Academy Director of Curriculum & Instruction to
maintain communication and ensure consistency between ALAIS and Lee
Academy academic standards, policies, and expectations.
o
Assist in the interview process for new teachers and collaborate with Head of
School on staffing decisions.
•
Admissions and Enrollment
o
Provide recruitment support in the form of speeches, student, interviews, or other
events as assigned by the Head of School;
o
Assist in student interviews, as assigned by the Head of School.
o
Teach 1-2 classes in subject-area
o
Participate in weekly Leadership Team meetings to set goals and update
Leadership Team on progress on previous goals set;
o
Accept and implement any additional tasks as assigned by the Head of School and
Lee Academy Director of Curriculum & Instruction.
Benefits
•
40,000rmb+/month, after tax
•
4,000RMB housing allowance
•
Teacher health insurance
•
Round-trip ticket to home country