This position has been Filled, please checkout similar jobs listed besides.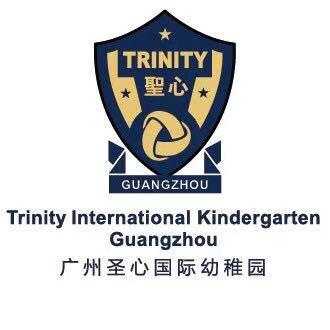 Guangzhou Inspire Academy
Deputy Principal

¥400K-700K/Year

Guangzhou, Guangdong, China

1 position available

Starting date in 2022-02-17
About The School
To nurture the sacred heart in every child to become a creative, caring and passionate learner.
Learn more about this school
Job Description
About Trinity Education Group
Established in 2017, The Trinity Education Group has a vision to deliver quality early years provision which provides an exciting, fun and meaningful education. Trinity International Kindergarten aims to prepare its children for local or international schooling, creating global citizens who are ready for an unknown future. Trinity provides children with a safe and secure but stimulating learning environment, which captures their innate curiosity and supports their growing independence.
To nurture the sacred heart in every child to become a creative, caring and passionate learner. Children will be encouraged to:
become confident and creative in their words and actions




care about themselves, their families, their friends, their teachers and the world around them




develop their natural curiosity and an enduring passion for learning



International Early Years Curriculum (IEYC)




English National Curriculum(for K3)




Phonics programme




Chinese language learning



After school interest classes

Responsibilities

1、 Work with Principal to formulate the kindergarten's 3-year development plan; to be responsible for overall academic and pastoral care of students; to formulate annual, termly and monthly education plans; to develop and implement internal and external monitoring, evaluate results and feedback; to adjust and improve the standard of teaching and learning throughout the kindergarten.
2、 Responsible for curriculum development, raising standards and enhancing teaching and learning, setting up the assessment criteria for pupils and identifying areas for academic review. Have an in-depth IEYC, EYFS and developing understanding of the Chinese kindergarten curriculum to formulate a school-based curriculum that integrates both the strengths of Chinese and Western culture.
3、 Develop and maintain a system of records that will indicate students' progress in relation to selected goals and objective of the school system.
4、 Work closely within the faculty, responsible for a regular course, conduct class observations and supervise non-teaching by a weekly based. Ensure a consistent and continuous focus on student's learning; supervise and evaluate teachers' teaching performance.
5、 Responsible for faculty management and development, to continually strive to improve the professional skill level and promote continued faculty growth. Work with the Principal to develop the disciplinary and expected behavior and assessment criteria for all the teachers to create a healthy and positive working environment.
6、 Work with Principal to conduct regular parent's workshop to enhance the understanding of parents on the curriculum and relationship building.
7、 Responsible for school and the group brand marketing; to closely cooperate with the Admissions and Marketing team in carrying out enrolment plans, assisting in and attending marketing activities.
8、 Perform administrative tasks including conducting staff meetings and writing newsletters, proofread school official documents that published in English.
9、 Other temporary tasks appointed by senior leaders.
Requirements
1、 Master degree or above, major in Early Childhood Education or with teaching qualification.
2、 At least 5 years of kindergarten teaching experience.
3、 Knowledge of IEYC, EYFS, IB curriculum and teaching experience is required.
4、 Minimum 3 years management experience (principal management experience preferred) in international or bilingual
5、 Strong work ethic, strong leadership skill, and excellent inter-personal skills with students, teachers and parents.
6、 Demonstrable cross-cultural awareness and understanding, commitment to teamwork.
7、 Proficiency in English as a working language, native speaker is preferred.
8、 Meet other requirements for work permit and residence permit requested by Chinese government.
Benefits
Salary: ¥40,0000-¥70,0000RMB/Year (pre-tax)




Enrollment Bonus




Accommodation or housing allowance




Relocation Allowance




Flight Reimbursement




Visa: Work Permit, Residence Permit and Medical check-up fees assistance and reimbursement




Insurance: Health and accident insurance




Paid Leave: National Holidays/Winter Holidays/Summer Holidays




Sick Leave



Additional Bonuses: Tuition discounts, Christmas holidays, free working meal