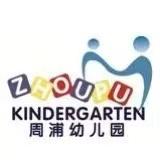 Vanke Kindergarten, Zhoupu
Native Kindergarten Homeroom Teacher

¥22.5K-33K/Month

Shanghai, China

2 positions available

Starting date in 2023-02-01
About The School
An American-style immersion program, with hands-on learning and diverse teaching methodologies.
Learn more about this school
Job Description
DTD Kindergarten, Zhoupu is a full-time preschool for 2-6 years olds, located at 408 Zhoukang Road, with a total land area of 5928 square meters and the building area is 11062.65 square meters.The whole garden can accommodate 15 classes, a total of 410 children. The school's goal is to make every child responsible and empathic, loving and curious, with an international perspective and a sense of global citizenship.
The course is based on the theme of multi-dimensional integration of Chinese and English, which promotes the balanced development of children's language, science, art, health, society and other fields. At the same time, DTD Kindergarten, Zhoupu, has also carried out STEAM courses, ceramics art courses, bilingual reading courses in Chinese and English, children's sports courses, music courses and many courses. With diversified kindergarten-based courses and creative learning activities, in order to stimulate children's keen curiosity, we learn how to cultivate the thinking of finding problems, and develop children's creativity. Through self-learning abilities, we develop our children's cross-cultural understanding and global awareness, and cultivate worldly young citizens in the future society.
Basic courses: Chinese and Foreign Theme Courses
Characteristic courses: English Phonics, English Picture Book Reading, English Drama Courses, STEAM Courses, Children's Music Courses, Ceramics Art Courses, Children's Sports Courses.
After-school activities: English Reading, English Drama, Baseball, Flag Football, Emperor Ballet, Chess, Lego Exploration, Robot Programming and many more.​
•Teaching in English across the subject areas in the designated grade;
•Providing the curriculum where inquiry and higher-level thinking skills drives the learning;
•Effectively managing a class where a welcoming, safe environment is created;
•Working effectively within team settings;
•Contributing to school development;
•Communicating well with all stakeholders
Contract length: 24 months

Requirements
1. Bachelor's degree of Education related field ;
2. Possession of a Teaching Certificate;
4. Pass Health Insurance Exam;
5. Teaching experience at least 2 years preferred;
6. Native level English Speaker;
7. Qualifications to obtain a teaching visa in China.
Benefits
Provide Monthly Salary (before Tax): 16.5K-27K/Month




Housing allowance 6K/Month

Legal work visa sponsorship




Comprehensive commercial health insurance




Round trip flight reimbursement up to 10K/Year




Paid holidays including public Chinese holidays, Christmas, Thanksgiving, winter and summer vacations




Others...