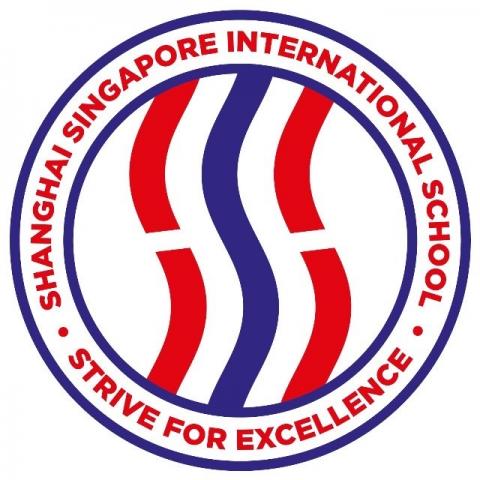 Shanghai Singapore International School
Primary School Counselor (Gr. 03-06)

¥ 26K-37K/Month

Shanghai, China

1 position available

Starting date in 2023-11-30
Job Description
Founded in 1996, the Shanghai Singapore International School aims to develop each student into a responsible
global citizen, with a strong sense of character preparing them for success in any life or career path they may
choose. Our philosophy, vision, and mission are to educate students in an environment that will not only equip
them with a high level of content skills and information, but also help them to learn the behaviors associated with
global citizenry and the concept of being humanitarians and caring individuals.
All counselors at SSIS are considered to be part of a "Learning Community." At SSIS, it is expected that nurturing
a healthy professional learning community requires that every faculty and staff arrive at these three conclusions:
a) I am a professional. My mission is to ensure learning at high levels for every student, measurable
b) I learn and I help others learn. My students learn more when I collaborate and learn with other faculty and staff
sharing strategies and comparing evidence.
c) My school is a community, greater than the sum of its parts. It is built out of collaborative teams and disciplined
professionals that share and learn from their failures and successes.
Head of Counselling (K-12)
Organizational relationships:
Works Collaboratively with:
1. Director of Student Services
4. Divisional Coordinators
3. Divisional Heads of Department
6. Marketing & Communication Team
The Primary School, School Counsellor (Gr. 03-06) works in collaboration with teachers, students, parents,
leadership, and the community to deliver services in four main domains: 1) individual student planning, 2)
responsive services, 3) system support, and 4) SEL curriculum while the Primary School, School Counsellor
(Gr. 03-06) is the primary school counsellor for Primary School Grade 03-06. Depending on enrolment and
organizational needs, the Primary School Counsellor (Gr. 03-06) will work in grades 01-02 as needed within
the 4 domains (individual student planning, responsive services, system support, and SEL curriculum) in
tandem with the Early Years and Lower Primary School Counsellor (Nursery – Grade 02).
2. General Responsibilities
a. Provide co-planning and teaching of the school SEL curriculum
b. Collaborate with subject area and grade level teams to enrich the SEL components of their content
curriculum and instruction
c. Conduct small group learning activities outside and inside the classroom to respond to students'
identified needs and interests (e.g. running an an activity in our Activity School Program).
d. Facilitate workshops and informational sessions for parents, staff, and faculty to address the needs
of the school community and to reflect the school SEL curriculum
e. Promote awareness of the unique nature of life within the international community and seek
opportunities to address internationalism across the curriculum
2.2 Individual Student Planning
a. Participate in promotion and retention decision
b. Carry out the Counselling Education Curriculum and Pastoral Care Programme and facilitate the
implementation of these programs for Grades 1 to 6.
c. Administer and follow up with surveys related to student interests, habits, attitudes, etc.
d. Teach and reinforce strategies that promote prosocial behaviors
e. Conduct small social groups to promote peer relationships
f. Review and support behavior intervention plans
g. Support the transition of new students, departing students, and transitions between school sections
h. Promote inclusion, equity, and access for all students
a. Consult with parents, teachers, leadership, and community agencies regarding strategies to help
b. Provide small group and individual short-term counseling for students experiencing difficulties
managing relationships, personal concerns, and developmental issues
c. Train students as peer helpers
d. Provide short-term crisis counseling to students, families, staff, and faculty members facing
e. Refer: (a) maintain a current list of community resources and providers outside of school for referral
purposes; (b) refer faculty, students, and families whose needs cannot be addressed in the school
setting to outside providers and specialists; and (c) advocate for community and mental health
services on behalf of faculty, students, and families
f. Provide transition support to families and students who are moving in and out of the
a. Provide in-service instruction about the school SEL curriculum to faculty, parents, and the
b. Work in partnership with the Admissions Office to review files of new applicants, conduct student
screening assessments to determine eligibility, and make recommendations regarding each
student's capacity to demonstrate success at Shanghai Singapore International School. c. Remain current with education reform and challenges facing today's students
d. Uphold International School Counseling Association (ISCA) ethical and professional standards
e. Membership in professional association conferences and meetings (i.e. ISCA, etc.)
f. Advocate for every student
g. Attend and constructively contribute to staff meetings
h. Consult with teachers, leadership, and parents to provide information and resources that support
students and the school community
i. Provide workshops for parents (i.e. transition, relevant school and student issues, etc.)
j. Actively participate in other school programs (i.e. leadership teams, parent teacher associations,
k. Fulfill program management and operations (i.e. plan and manage tasks needed to support the
school counselling program and those duties that need to be fulfilled as a member of the school
l. Collaborate to support the management of the counselling program (i.e. budget responsibilities,
order and develop resources, maintain counselling facilities, write policies and procedures, research
m. Analyze student achievement and counselling program data to evaluate the counselling program,
conduct research on activity outcomes, discover gaps that exist between different groups of students
a. The roles and responsibilities of school counsellors are not constrained by the job descriptions
abovementioned. This document serves as a guide for school counsellors.
b. Undertake other duties as requested by the Head of Counselling (PK-12)
Requirements
a. Master's Degree and valid certification in School Counselling (or the substantial equivalent).
b. K-12 license or certification in School Counselling (procured in country of origin).
c. Experience as a Primary School Counsellor in international schools. At least 5 years of experience
in a school counselling role serving students in Grades 01-06.
d. Excellent written and verbal communication skills. Ability to communicate effectively with students,
parents, teachers and others.
e. Demonstrated commitment to the safeguarding and welfare of children and young people
f. Demonstrated ability to serve as a leader engaged in system-wide change
g. Demonstrated advocacy for students' personal and educational needs
h. Demonstrated ability to build effective teams to work toward the common goals of equity, access,
academic, and social success for every student
i. Possess the skills to assess the school for systemic barriers to academic and social success
j. Ability to work in a dynamic and fast paced environment
k. Skilled in the use of technology for student planning and documentation
l. Proven ability to bring about and support change. Positive attitude. Proven ability to build programs.
m. Willingness to reinforce our School Mission, Philosophy, and Values.
Benefits
​A Competitive Salary paid in RMB plus re-signing incentives




A two-year contract (renewable by mutual agreement)




Annual flights to and from your point of origin




Tuition Fee waiver for two dependent children per teaching family




On-campus Accommodation (depending on vacancy) or Housing Allowance 9K




Moving Allowance




Accident / Medical Insurance




Dependent's Subsidy Allowance




Paid Vacation




School Bus Service to and from school at designated pick-up points




Lunch during school days




Laptop Subsidy




Mobile Phone Allowance




Continuing Professional Development​