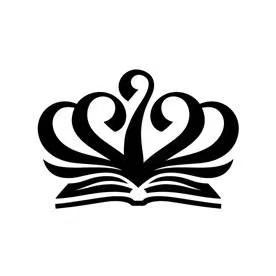 Shanghai Nord Anglia Chinese International School
Regional Head of Boarding

Negotiable

Shanghai, China

1 position available

Starting date in 2021-08-01
About The School
Students connect beyond campus through the Global Campus, collaborating with international students.
Learn more about this school
Job Description
JOB PURPOSE: Leading the design and executional oversight of the Nord Anglia (NAE) China Bilingual (CBL) boarding programme across all CBL schools
BUSINESS GROWTH AND REPUTATION

To advise the CBL Education Director, Principals and school boarding team members on the educational aspects of our boarding provision, notably programme development and provision, implementation, health & safety, pastoral care, staffing and training.
To lead and oversee full and appropriate integration of the NAE CBL boarding programme offered in all China Bilingual schools, delivering strong academic, social and personal outcomes in all students.
STRATEGIC & ORGANISATIONAL LEADERSHIP

To lead the measurement of the quality and implementation effectiveness of our boarding programme in China Bilingual schools and use data and metrics to drive the performance of this in the China Bilingual region as a whole and in individual schools.
To lead, coach and develop the school boarding teams and contribute to their success against the goals of the boarding programme ensuring the knowledge skills and motivation of all teams supports the strengthening the CBL boarding programme offer to all students.
To act as a role model and offer advice and support to schools, Regional Team, other members of the Education Team and the wider organisation on boarding issues, risks and opportunities, and to keep fully abreast of developments in Chinese, international and bilingual boarding programme education.


OPERATIONAL EXPERTISE & RESOURCE MANAGEMENT

To develop a premium international CBL boarding programme (leverage NAE boarding experience in Switzerland and the US) that delivers desired student outcomes, high parent satisfaction, that is compliant with all local regulations and delivers P&L efficiency.
To develop all policies relating to our NAE CBL boarding programmes that can be used by our schools.
To develop and implement robust boarding QA processes, that are specific to China Bilingual schools and position them as leaders in the field, as well as delivering excellent parent satisfaction through utilisation of central support QA processes from NAE and as required by relevant regulatory authorities and other external partners.
To act as a point of expertise for boarding programme standards.
To lead the appointment of any regional vendors delivering our NAE CBL boarding programme in our schools leveraging regional scale to drive cost efficiencies.


DEVELOPING TALENT

To guide and advise schools in the appointment and development/promotion of boarding staff as appropriate.
To contribute to school and regional office training and development plans, ensuring all colleagues understand and are motivated to deliver our NAE CBL boarding programme.


PERSONAL DEVELOPMENT

Continual development through the identification and implementation of your own Personal Development Plan.
Actively role model reflective practice that leads to performance improvement at a personal and organisational level.
Requirements
Qualifications/Training

Bachelor's Degree or above

Teaching qualification

7 of more years' experience as a Boarding leader in schools

Fluent in English language

Experience of running boarding programme across multiple campuses

Experience / Knowledge

Significant experience of boarding programme leadership at a senior level and across schools that has led to improved outcomes for students and families

Management of Quality Assurance or inspection of boarding programmes

Understanding of school improvement in a self-improving system

Experience of presenting and defending findings that lead to aligned actions

Knowledge of working with high performing schools

Experience of International schools


International outlook and curiosity about cultural elements of culture
Benefits