This position has been Cancelled, please checkout similar jobs listed besides.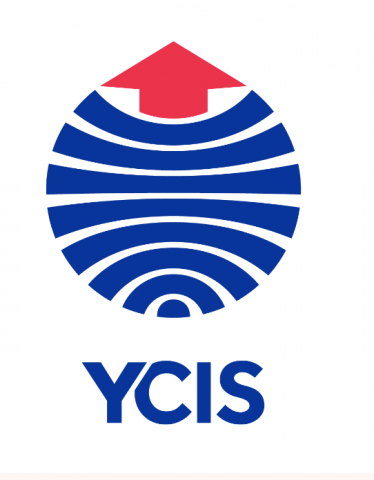 Yew Chung International School of Hong Kong
Secondary ICT Teacher

¥19k-44k/month before tax

Hongkong, Hongkong, China

1 position available

Starting date in 2023-10-31
Job Description
A. Knowledge and understanding:

 Have a detailed knowledge of the subject of ICT of the National Curriculum, IGCSE, IBDP.

 Have a secure knowledge and understanding of the subject of ICT.

 Cope securely with subject-related questions that students raise and know about students' common misconceptions and mistakes in their specialist subject(s).

 All secondary school curriculum and assessment guidelines.

B. Planning and setting expectations:

 Identify clear teaching objectives, content, lesson structures and sequences appropriate to the subject matter and the students being taught.

 Set appropriate and demanding expectations for students' learning and motivation. Set clear targets for students' learning, building on prior attainment and experiences.

 Identify students who have special educational needs and are gifted and talented, and know where to get assistance in order to give positive and targeted support. Where applicable, implement and keep records on Individual Education Plans (IEPs).

 Liaise with the ICT Head of Department to determine the learning objectives of each session of lessons;

 Additional duties could include assisting in Moodle administration and Apple application development as well as IB Computer Science course development.

C. Teaching and managing student learning:

 Ensure effective teaching of whole classes, groups and individuals so that teaching objectives are met, momentum and challenge are maintained, and best use is made of teaching time.

 Use teaching methods that keep students engaged, including stimulating students' intellectual curiosity, effective questioning and response, clear presentation and good use of resources.

 Set high expectations for students' behavior, establishing and maintaining a good standard of discipline through well-focused teaching and through positive and productive relationships.

 Promote positive behavior patterns, encourage self-esteem, and improve independent working in students to assist their education and growth within an ICT environment;

D. Assessment and evaluation:

 Assess how well learning objectives have been achieved and use this assessment for future teaching.

 Mark and monitor students' class and homework providing constructive oral and written feedback, setting targets for students' progress.

 When applicable, understand the demands expected of students in relation to the National Curriculum, KS4 and KS5.

E. Relations with parents and wider community:

 Know how to prepare and present informative reports to parents.

 Recognize that learning takes place outside the school context and provide opportunities to develop students' understanding by relating their learning to real and work-related examples.

 Understand the need to cooperate with agencies outside school.

F. Managing own performance and development:

 Understand the need to take responsibility for their own professional development and to keep up to date with research and developments in pedagogy and in the subjects they teach.

 Understand their professional responsibilities in relation to school policies, guidelines and practices.

 Set a good example to the students they teach in their presentation and their personal conduct.

 Evaluate their own teaching critically and use this to improve their effectiveness.

G. Managing and developing staff and other adults:

 Establish effective working relationships with professional colleagues, such as, co-teachers, specialist teachers and associate staff.

H. Managing resources:

 Select and make good use of books, equipment, ICT and other learning resources that enable teaching objectives to be met.

 Keep a log of all technical faults encountered and bring this to the attention of the ICT Head of Department

 Assist in maintaining an inventory of all hardware and software

 Most staff are required to serve as Form Tutors during their time at YCIS.

Requirements
Native English speaker

Holder of Bachelor Degree and teaching certificate or license with excellent subject knowledge

Minimum 2 years of full-time teaching experience in a school setting, able to deliver project-based ICT programmes of study across Key Stage 3 and IGCSE

Have a working knowledge of most Adobe, Macintosh, and Microsoft applications (including those for

digital filmmaking)

A working knowledge of CAD/CAM software and machine software (e.g. 3D cutters, 3D scanners, etc.) is a plus

Support Yew Chung's values

Have passion for teaching students

Demonstrate rigorous approach in teaching different year levels

Demonstrate commitment in teamwork

Benefits
1. Holidays: according to each school's academic calendar, paid sick leave and paid personal leave

2. Child Tuition Fee Subsidy: 100% tuition fee covered for up to two children from K3 – Year 13 in the YCYW school network (subject to meeting admissions requirements and available space)

3. Pay scale range: RMB 19K- RMB​ 44K/m before tax; salary scale differs among our schools, also highly depends on the location, candidate's years of teaching experience and their education background.

4. Insurance: •For Employee: Group medical insurance coverage including hospitalization, outpatient and emergency evacuation, 100% covered by School •For Spouse & Child(ren): Group medical insurance coverage, 90% covered by school.

5. Fixed and Variable Gratuity: A maximum of 15% of total earned base salary over the term of the contract, including 9% for Fixed Gratuity plus a maximum of 6% for Variable Gratuity

6. Professional Development Allowance: RMB 5,000 per School Year

7. Housing: A Furnished Apartment or Housing Allowance (housing allowance differs based on the location)