This position has been Cancelled, please checkout similar jobs listed besides.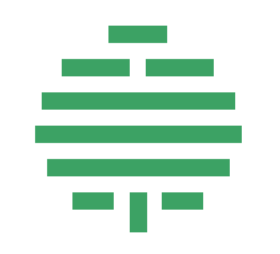 Foreign Head of Kindergarten

Negotiable

Hangzhou, Zhejiang, China

1 position available

Starting date in 2024-02-01
About The School
Hangzhou Dingwen School is a private institution that at its full size will serve 2,800 students.
Learn more about this school
Job Description
1. Under the direction of the School Executive Committee, work closely with the Head of
Kindergarten to lead the process of designing the division's childcare and educational
system, including objectives, curriculum, assessment, and other key elements.
2. Liaise with and recruit expat faculty, and inspire the team to learn from up-to-date
ideas and practices. Contribute to the sharing and exchange of resources and ideas within
3. Work with local members of the leadership team to ensure that the curriculum meets
Chinese legal and cultural norms, as well as maintaining linkages and interconnections between Chinese and international elements.
4. Ensure that a high quality education experience is available for all children who attend
the kindergarten through effective and innovative teaching and evaluation practices.
5. Lead, coordinate and review the application and development of international
accreditation – including resourcing, professional development, curriculum, planning,
best practice of teaching and learning, assessment, and reporting.
1. Provide dynamic, consistent and inspiring leadership for the kindergarten's academic
staff; uphold the vision, ethos, objectives as a role model within the community.
2. Work with other divisions to formulate and implement the kindergarten's short- and
long-term academic development plans which should be consistent with the whole
school's academic plans under the direction of the School Executive Committee.
1. Provide a nurturing, supportive and inclusive environment for children, staff and
2. Promote cross-cultural understanding within the division, with an emphasis on respect towards other cultures and traditions.
3. Encourage a school culture that is cooperative and collaborative rather than
Resources and Performance Management
1. Work closely with the HR department to recruit, manage, develop and inspire a
diverse, committed and self-motivated workforce that has a clear understanding of the
kindergarten's vision and individual roles within it.
2. Work with school-based teams to build up staff's competence through training and
3. Develop and implement a performance management framework for the delivery of
1. Represent the kindergarten in the wider community (
e.g.
, prospective students,
non-profit organizations) and attend relevant events and activities to promote
kindergarten's reputation and expand resources.
2. Work in partnerships with parents to raise educational awareness, promote lifelong
learning, and improve outcomes for all.
Requirements
1. A minimum of 10 years working experience in education and a minimum of 5 years
experience in leading kindergarten (s) as an academic head.
(prefer e
xperience at K12 schools or at least at the well-known KG, Age around 35-45 from US/UK/Canada/Australia)
2. Strong background in curriculum, instruction and childcare, experience in the IB PYP
3. Sound understanding of international education practices in China.
4. Master's Degree or higher in early childhood education, school leadership, curriculum
and instruction or a related area.
5. Commitment to the school's mission, values, and objectives.
6. Excellent verbal and written communication skills, especially in cross-cultural
settings.
(
Current location of the candidate doesn't matter as long as the candidate has an experience in China and can communicate with Chinese parents.)
Benefits
Here we offer a very attractive compensation package and treat our
teachers with great respect.
Our compensation varies based on your experience and our evaluation based