This position has been Filled, please checkout similar jobs listed besides.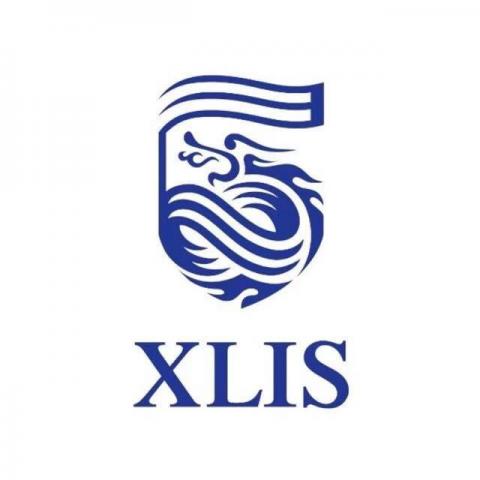 Xi'an Liangjiatan International School
IB Homeroom Teacher

¥22K-28K/Month

Xi'an, Shaanxi, China

1 position available

Starting date in 2021-08-20
About The School
XLIS provides a non-profit education focused on enabling confident, open-minded global citizens.
Learn more about this school
Job Description
Xi'an Liangjiatan International School (XLIS), the successor of Xi'an Hi-Tech International School, International Department (XHISID), was founded in 2004. It is the first IB World School authorized by the International Baccalaureate Organization in the northwest region of China. It is also a key international education program supported by the Hi-Tech Zone Administrative Committee of Xi'an, Shaanxi. The new campus of Xi'an Liangjiatan International School covers a land area of 68,666 square meters. This establishment will be considered a green and modern campus which will provide outstanding international education on a large scale.
Working Schedule: Monday to Friday/29 classes per week/40mins per class
Class size: 24 students maximum
1. Supports the IB philosophy and mission statement
2. Supports the vision, mission and philosophy of XLIS
3. Establishes and maintains open communication and respect towards
colleagues, students and their families.
4. Represents the school in a positive manner both inside and outside of the
Section B – Collaboration
1. Participates in all collaborative planning meetings
2. Actively engages in collaborative planning meetings
3. Maintains a positive attitude towards the development of student learning and
4. Reflects on own teaching and learning and shares in collaboration meetings
5. Works with parents and the school community to promote the Primary Years
6. Homeroom teacher and specialist teacher collaborate genuinely on at least one
1. Communicates assessment tools and strategies to students and their families at
the beginning of the unit
2. Uses a range of suitable strategies and tools for the age and skill level of the
3. Provides students with constant feedback to inform and improve their learning
4. Keeps a record of student progress
5. Uses assessment data in order to inform teaching and learning
6. Provides opportunities for students to participate in, and reflect on, the
7. Participates in parent-teacher conferences
Section D – Teaching & Learning
1. Has current unit of inquiry, including: transdisciplinary theme, central idea,
lines of inquiry, learner profile attributes focus and PYP attitudes focus
2. Has the previous unit of inquiry, including: transdisciplinary theme, central
idea, lines of inquiry, learner profile attributes focus and PYP attitudes focus
displayed outside of the class
3. Ensuring that displays in the classrooms and corridors are vibrant and promote
student interest, links to UOI or stand-alone lessons are clearly labeled
4. Collects up students at the start of the day and brings students down at the end
of the day, students are supervised until the busses leave
5. Provides feedback on student work, which is documented. Student work
should be initialed and dated.
6. Has the inquiry cycle displayed in the classroom and lets students know
clearly which stage of the cycle they are working on
7. Provides weekly plans to the PYP Coordinator prior to the week commencing
8. Provides unit planner to the PYPC prior to the unit commencing with Sections
9. Provides completed unit planner to the PYPC at the end of the unit, Sections 6
10. Contributes to the development of the curriculum he/she is teaching, including
PYP authorization documents, self-study documents, vertical and horizontal
11. Ensures that the classroom is neat, organized and safe
12. Provides a positive learning environment that is conducive to learning and
creates high expectations
13. Collaboratively plans the TA's work for the following week with the TA when
Requirements
Native English Speaker: USA, UK, SA, Australia, New Zealand, Ireland, Canada




Related BA degree




Minimum of 2+ years teaching experience




3 Reference letter provided(2 from current employer)

​


PYP experience is an advantage



Benefits
Start Salary: 22,000 - 28,000 RMB/month based on qualification and experience




School accommodation or 3,500 RMB House allowance




Flight reimbursed: 12,000 RMB for single teacher/24,000 RMB for family




Shipping Allowance 5,000 RMB




Pay review : Annual salary adjustment subject to overall school profit and individual evaluation performance




Paid Vacations in winter, summer and other paid holidays based on national statutory holiday's arrangement




Annual leave 9 days




Free Lunch in campus




Full worldwide health insurance




On-board training




Children's Tuition provided




Legal, fully-financed 'Z' work visa provided: 5,000 RMB maximum