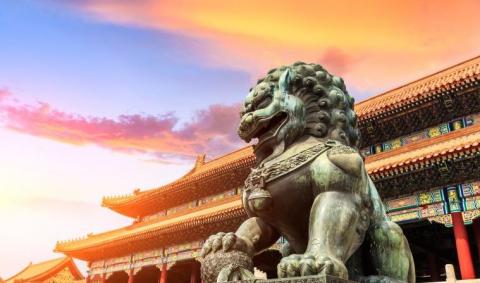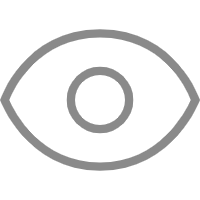 0
China Tier 1 Cities
Brief Introduction to China Tier 1 Cities
"China Urban Competitiveness Report" is a valuable report of city ranking in China. The writing of the report is led by Dr. Ni Pengfei from the Chinese Academy of Social Sciences with the experts on city competitiveness around China working together, and have published 17 editions from 2013 to 2019.
In June 2019, the "17th Report on China's Urban Competitiveness" was released. The comprehensive economic competitiveness of China's major cities can be found from this report. It shows that the top 4 cities in China in terms of comprehensive economic competitiveness in 2018 are: Shenzhen, Hong Kong, Shanghai, and Guangzhou.
Moreover, China's city ranking can also be found from the Urban Business Charm Ranking by YiCai Magazine. YiCai Magazine (Business Charm Ranking, 2019) evaluates 337 cities in China by collecting financial store data, user behavior data, and urban data, as quoted in our report.
Cities are divided into first-tier cities, new first-tier cities, second-tier cities, etc. by five dimensions of criteria: business resource agglomeration, urban hubs, urban resident activity, lifestyle diversity, and future plasticity. This article will focus on the 4 Tier-1-Cities in China: Beijing, Shanghai, Guangzhou, Shenzhen.
Introduction of Beijing
Beijing is the capital of China, also China's political center, cultural center, international exchange center, scientific and technological innovation center.
Beijing is located in the north part of China and the northern part of the North China Plain, adjacent to Tianjin and Hebei. The central location is 116°20′ east longitude and 39°56′ north latitude. It is a world-famous ancient capital and a modern international city.
In 2019, Beijing achieved a regional GDP of ¥3537.13 billion. Moreover, Beijing was rated as the world's Tier-1-City by GaWC in 2018. 2016 China Urban Sustainability Report by UNDP pointed out that Beijing's Human Development Index ranks second among Chinese cities in 2016.
On July 31, 2015, the President of the International Olympic Committee Bach announced that Beijing and Zhangjiakou had won the right to host the 2022 Winter Olympics. As a result, Beijing became the first city in the world to host the Summer Olympics and the upcoming Winter Olympics.
Introduction of Shanghai
Shanghai is a international central city that is regarded as an international economic, financial, trade, shipping, scientific and technological innovation center in China. The city has 16 districts, with a total area of 6340.5 square kilometers.
Shanghai is located in the east of China, and the boundary is between 120°52′-122°12′ east longitude and 30°40′-31°53 north latitude.
In 2019, Shanghai' s GDP was ¥3,815.532 billion, increasing by 6% over the previous year. According to Yangtze River Delta City Cluster Development Plan, Shanghai will be built into a comprehensive international metropolis in 2040.
Introduction of Guangzhou
Guangzhou is the capital of Guangdong Province and is known as the "South Gate" of China. It is an international metropolis, an international trade center, a global comprehensive transportation hub, a national central city, a national gateway city, and a national historical and cultural city awarded by the Chinese government.
Guangzhou has been the main port of the Maritime Silk Road since ancient times, the largest port in China during the Tang and Song Dynasties, and the only major foreign trade port in China in the early Ming and Qing dynasties. It is the principal port in the world that has been prosperous for more than two thousand years.
According to 2016 China Urban Sustainability Report by UNDP, Guangzhou's Human Development Index ranks first in China.
Introduction of Shenzhen
The Chinese government designated Shenzhen as a special economic zone, a national commercial center city, and an international city in China. It is China's first fully urbanized city.
Shenzhen is located in South China, on the east bank of the Pearl River Estuary. Shenzhen is the port city with the most significant number of ports, and the largest number of entry and exit persons in China.
In 1980, Shenzhen became the first special economic zone established in China, the window of China's reform and opening up, and the emerging immigrant city, which created the world-renowned "Shenzhen Speed", known as the "Silicon Valley of China". Shenzhen shoulders the vital mission of experimentation and demonstration in China's system innovation and opening up.
Natural Environment of China's Tier 1 Cities
Beijing and Shanghai have higher latitudes than Guangzhou and Shenzhen, so the temperature in Beijing and Shanghai is lower. Also, the rainy season in Guangzhou and Shenzhen is longer than Beijing and Shanghai.
| | | | | |
| --- | --- | --- | --- | --- |
| City | Climate | Temperature | Rainfall | Days with Good /Excellent Air Quality of 2019 |
| Beijing | The summers are long, warm, humid, and partly cloudy and the winters are freezing, dry, and mostly clear. | -8℃~31℃ | from April to October with an average total accumulation of 138 millimeters | 240 |
| Shanghai | The summers are hot, oppressive, wet, and mostly cloudy and the winters are very cold, windy, and partly cloudy. | 1℃~32℃ | from May to September around June with an average total accumulation of 172 millimeters | 309 |
| Guangzhou | Warm and rainy, sufficient light and heat, summers are long, short frost period | 11℃~33℃ | from April to June with an average total accumulation of 267 millimeters | 293 |
| Shenzhen | The wet season is hot, oppressive, and overcast and the dry season is comfortable, windy, and mostly clear. | 13℃~32℃ | from April to September with an average total accumulation of 246 millimeters | 332 |
From Weather Spark and Air level
Notes: Since 2008, the MEE published its AQI (Air Quality Index), and this system ranks each key city's daily air quality into 6 grades: excellent, good, slightly polluted, polluted, heavily polluted and extremely polluted. In this report, we take the number of days with excellent or good air quality as an indicator for city's air quality.
Social Environment of China's Tier 1 Cities
The comprehensive strength and competitiveness of these four cities in mainland China are generally at the leading level. They have a strong economic foundation and considerable political resources and can radiate many surrounding provinces. Although these four cities' salary levels are in a leading position in China, their living costs are also very high.
| | | | | |
| --- | --- | --- | --- | --- |
| City | Population | GDP | Urban Disposable Income Per-Capita 
(RMB/Year) | Local Rental Avg. Cost (RMB/Month) |
| Beijing | 21.5360 million | 3,537,130 million | ¥67,756.00 | ¥7,396.67 |
| Shanghai | 24.2814 million | 3,815,532 million | ¥68,034.00 | ¥7,761.61 |
| Guangzhou | 15.3059 million | 2,362,860 million | ¥65,052.00 | ¥4,382.00 |
| Shenzhen | 13.4388 million | 2,692,709 million | ¥62,522.40 | ¥5,644.00 |
From statistical bulletin of 2019 on national economy and social development and NUMBEO
Click here 'Teach in Beijing/Teach in Shanghai/Teach in Guangzhou/Teach in Shenzhen' to learn more about teaching jobs in China Tier 1 Cities .
New Tier 1 Cities
According to YiCai Magazine (Business Charm Ranking, 2019), except four Tier-1-Cities, China also has 15 New-Tier-1-Cities: Chengdu, Hangzhou, Chongqing, Wuhan, Xi'an, Suzhou, Tianjin, Nanjing, Changsha, Zhengzhou, Dongguan, Qingdao, Shenyang, Ningbo, Kunming.
Tier 1 cities refer to large cities that are in a vital position in politics and economy and can drive other cities. At the same time, the level of urban development is relatively fast. However, the New Tier 1 Cities are obtained by ranking all aspects of development potential, and the selection criterion is plasticity. In other words, the new first-tier cities have excellent development potential in the economy, commerce, and politics.