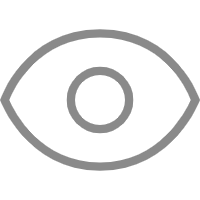 0
Say NO to "Resignation Bullying"
In the last few months, when we were dealing with recruitment, we encountered many "resignation bullying" cases. The threats and intimidation of rejecting foreign teachers' resignation requests made many job seekers unable to get enough support for changing into a new job.
Based on our intensive working experience in the industry of foreign teacher recruitment, we believe that China is a law-based country, and relevant government departments try their best to protect the legal rights of foreign experts in China. In many cases, the limited access to effective resources has led to unpleasant cases, such as "resignation bullying", for foreign experts. For example, the following cases are typical "resignation bullying" that we heard these days, which all lack of sufficient legal evidence.
"If you don't renew your contract with us, I won' provide you with the cancelation and release paper";
"If you don't renew your contract with us, I will cancel your residence permit. So you will have to leave China and come back in the near future";
"We can accept your resignation, but you have to find your replacement before you leave";
"You have to serve 5-month notice period before you go".
…….
These cases did mess up foreigners' situation and left bad impression about teaching in China. So, how can we sort it out?
First, we highly recommend you to follow the below standard procedure for getting a new job:
My colleague Nina has written an article about Dos and Don'ts for a smooth work permit transfer to avoid "resignation bullying" in step 1-3. In her article, based on the understanding of 'Labor Law of the People's Republic of China' and 'Labor Contract Law of the People's Republic of China', she emphasized that every employee has the right to choose jobs freely. The legal notice period stipulated by the labor law is 30 days since the written resignation letter submitted. Employee also has the right to obtain the corresponding transfer documents as requested.
However, "resignation bullying" also happen a lot in step 4-7. In order to receive confirmations from authorized organizations, we have called bureau of exit-entry administration in Beijing, Shanghai, Guangzhou and Shenzhen this week. Solutions are given the following circumstances:
I have quit my job but I have not found a new job before my residence permit expires, can I stay in China for longer?
First, we emphasizes the importance of receiving an offer before you quit. Second, in addition to work-type residence permits, foreigners can also apply for a change of residence permit at the local bureau of exit-entry administration through study, journalist, group or private affairs and other reasons. Foreigners need to provide relevant supporting documents to apply for any of the type by yourself, 10 days before the expiry date of the residence permit. The local bureau of exit-entry administration shall approve for the stay period in accordance with the application. Most cities in China (especially Beijing, Shanghai, Guangzhou and Shenzhen) also provide foreigners who need to extend their stay due to urgent humanitarian reasons with Humanitarian(H) visa. Staying in China to find a job is one of the reasons for wholesale humanitarian visa. The validity period of humanitarian visas will not exceed one month, you can apply to the local bureau of exit-entry administration by yourself.
I have found a job, but my new employer cannot complete the work permit transfer procedure before the expiration of the residence permit. Will I be forced to leave China after the expiry date?
The answer is NO. The first effective submission time of the new employer in the Foreign Experts Bureau system shall prevail. If the first effective submission time is before the expiry date of the residence permit, it does not matter.
My current employer does not accept my resignation, also not cooperate in providing work permit cancellation letter and release letter, threatening me to cancel my residence permit and deport me. What should I do?
Referred to the procedure, if you submitted your resignation legally and finished serving an agreed notice period. You have the right to leave your current job and commit to the new one. Bureau of exit-entry administration will provide humanized support and issue short-stay visa based on the foreigners' situation, in order to give foreign teachers enough time for finding a new job and applying for a visa.
Cancelling your residence permit directly may make you blacklisted by the Foreign Experts Bureau. However, this happens ONLY when you have caused serious losses to the company or have serious credit problems. If you leave your job legally, your employer has no right to cancel your residence permit without reason.
If my residence permit is changed to a non-work-type one. What materials do I need to prepare in order to transfer to a work-type residence permit?
The most important thing is a new JOB! Also, you have to make sure that your documents for working visa application are complete (e.g. a valid passport, authentication of the highest degree, authentication of relevant teaching certifications, authentication of non-criminal check records). Please note the list of documents might be different from cities to cities. Therefore, please consult TopTutorJob Recruiters or the local Foreign Expert Bureau for confirmation when applying for a job.
As we all know, 2020 has been a difficult year. The demand for foreign teachers is much higher than before, but foreign teachers are in a situation where they have better job opportunities yet are difficult to change. This article is written for the purpose of protecting the basic working rights of foreigners in China, and also hoping to contribute to a healthier foreign teacher recruitment market.
TopTutorJob still has job opportunities available for the Academic Year of 2020/2021. Therefore, if you do decide to leave your current role for better opportunity, please contact your assigned recruiter for more information. We will try our best to expedite the hiring process and support you for fighting with the "resignation bullying".
Please kindly note these advice may not be applicable to ALL cases. For more information, you can consult Local Bureau of exit-entry administration. Call consultation service in English may not be available for most of the cities, please ask for your Chinese friends for assistance.
Beijing Bureau of exit-entry administration
Website: http://gaj.beijing.gov.cn/
Telephone: +86 10 84020101
Shanghai Bureau of exit-entry administration
Website: https://gaj.sh.gov.cn/crj/homeZ
Telephone: +86 4008205114
Guangzhou Bureau of exit-entry administration
Website: http://www.gzjd.gov.cn/
Telephone: +86 20 96897
Shenzhen Bureau of exit-entry administration
Website: https://www.sz3e.com/
Telephone: +86 755 88121678