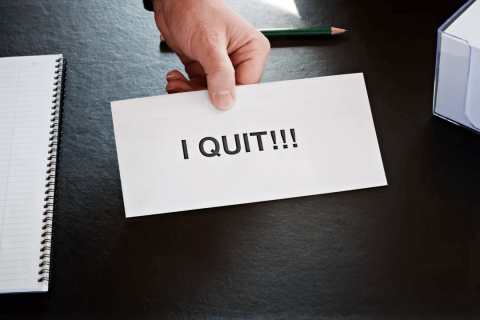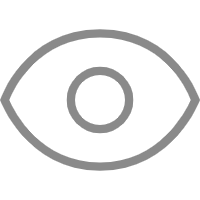 0
Dos and Don'ts for a Smooth Work Permit Transfer
Due to the global pandemic of COVID-19, China's border has been closed since March 26, 2020 (A quick review on NO-ENTRY policy's impact on the foreign teacher and the job market in China). A Lack of international teachers has sparked a conflict between schools and training centers. All education institutes are trying to retain their current teachers to ensure the smooth running of business, while some even resort to breaking some rules, like keeping hold of teachers' documents to prevent work permit transfer. As a foreign teacher recruiter, I am seeing many teachers who are being prevented from leaving their current jobs recently.
Before referring to a specific case, here are some articles from Labor Law of the People's Republic of China and Labor Contract Law of the People's Republic of China. It instructs every single employee in the Chinese labor market how to submit resignation reasonably.
Right of Resignation
【Article 31】
An employee who intends to revoke his labor contract shall give a written notice to the employer 30 days in advance.
【Article 32】
An employee may notify the employer of their decision to revoke the labor contract in any of the following circumstances:
(1) within the probation period;
(2) where the employing unit forces the employee to work by resorting to violence, intimidation or illegal restriction of personal freedom;
(3) failure on the part of the employing unit to pay employee remuneration or to provide working conditions as agreed upon in the employee contract.
Right of Mediation or Arbitration
【Article 77】
Where an employee dispute between employer and employee takes place, the parties concerned may apply for mediation or arbitration or take legal proceedings according to law, or may seek for a settlement through consultation. The principle of mediation shall apply to the procedures of arbitration and lawsuit.
【Article 97】
The employer shall bear the responsibility for compensation if the execution of any invalid contracts is attributed to the unit and has caused damages to employees.
Right of Retaining Your Own Identity Cards or Certificates
【Article 9】
The employer shall not detain the worker's certificate, employee's resident identity cards and other certificates, or require to provide guarantees or collect money and property from employees.
Here is some advice on the dos and don'ts in ensuring a smooth work permit transfer.
Do:
Communicate with your supervisor first before submitting a formal resignation letter
A notice in advance is always appreciated as it allows your employer to start looking for your replacement. As long as your responsibilities can be taken good care of by someone else, you are free to go.
Submit a formal resignation letter if you are leaving before the termination date of contract
( Refer to【Article 31】)
Release letter: A letter that proves you don't work for this company anymore. Needed for work permit transfer.
Cancelation letter: A letter that proves your work permit for this company has been canceled and can be registered under a new company. Needed for work permit transfer.
Make sure there is enough time for work permit transfer
Normally applying for a standard work permit transfer takes around 3 weeks. However, please be aware that the cancelation process for a work permit also takes 10 days. If your work permit can't be transferred to a new company before it expires, remember to ask your current employer to extend it, normally for an extra 30 days.
Read your employment contract carefully
Congratulations on your new job opportunity! Always read the new contract carefully, especially the leaving notice period, so you know when you should start looking for your next job and how long in advance you should notify your employer.

Retain your own documents after obtaining your new work permit
Keep your own documents handy for the next time you need to transfer your work permit
Don't:
Lie or cover up the truth (eg. Working experience/ your documents/ relationship with employer/…)
Never lie or cover up the truth, no matter whether its to your (old/new) employers, or a recruiter who is helping you seeking for a new job. It may affect not only your current job or next job, but also your whole teaching career if bad opinions are left on your documents in Bureau of Foreign Experts.
Not show up for work without going through the formal resignation process
Please note that giving a resignation letter only means you will leave in near future, you still need to fulfill the obligations of employment during the 30 days notice period unless you had an agreement with your employer and received all the required documents.
Here is one of the successful cases I encountered for work visa transfer:
Joe(alias) is an ESL teacher working at a training center. His contract ends in October but he is looking forward to joining a private school for the coming academic year. According to his contract, Joe has to give a two months notice if he wants to end the contract in advance (this clause in the contract has no legal effect, refer to【Article 31】). My advice to Joe is to give notice as soon as possible so his current employer can start looking for his replacement immediately. As long as Joe's leaving doesn't affect the running of the company, Joe's leaving shouldn't be too difficult. However, as I said, you should communicate with your supervisor first before submitting a formal resignation letter (refer to Dos and Don'ts). Joe talked to his supervisor nicely, then handed in a respectful resignation letter which stated his ambitions for future and thanked his colleagues. Within a month, Joe received his documents and started his work permit transfer smoothly.
All in all, we sincerely hope the above advices will help foreign teachers ensure a smooth work permit transfer. If you have already encountered trouble leaving your current school, know and defend your rights and give the bureau of labor a call! If you need more advice from TopTutorJob, feel free to contact me. The easiest way to reach me out will be WeChat: 15105843656
Nina Cao
International Recruitment Consultant
Mobile/WeChat: +86 15105843656
Email Address: [email protected]
References: