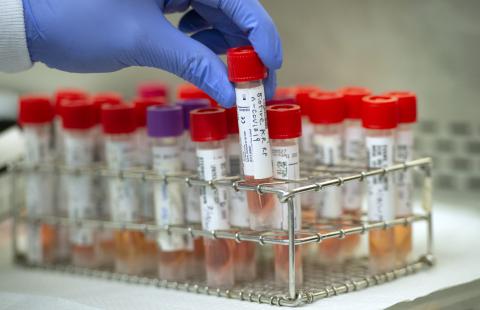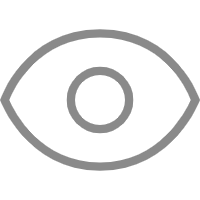 0
Updating: COVID-19 Test Requirement For Entering China
A couple of months are needed before vaccine passports get widespread. China continues to update the COVID-19 test requirement for aliens to enter the country. Meanwhile, Chinese Embassy and Consulate in some countries will no longer issue Health Code or Health Declaration Form for passengers transiting to China via a third country.TTJ lists the latest COVID-19 test requirement and Health Code application procedures announced by the Chinese Embassy and Consulate of some English speaking countries, and we will continue updating.
United Kingdom:
Starting from 19th February 2021, personnel intending to travel to China need to take nucleic acid and IgM tests at designated institutions on the day or within the previous 2 days of departure from the UK. The list of can be found on the website of UK embassy, tests taken at institutions that are not on the list will not be accepted.Only those tested negative for nucleic acid and IgM antibody are to be issued the digital Health Declaration Form with HDC sign for traveling to China.
United States:
Starting from January 7, 2021, the Chinese embassy will only accept the nucleic acid and IgM test reports from the laboratory on the list. Passengers traveling to China must get their samples for the tests collected at the departure city and vicinity of their direct flight to China. At present, direct flights from the United States to China fly from Los Angeles, San Francisco, Seattle, New York, Detroit and Dallas. Upon receiving the reports, passengers should upload them immediately to apply for the health code for boarding.
Canada:
Starting from 1 December, 2020, foreign passengers who are to fly from Canada to China will be required to take nucleic acid and IgM anti-body tests, and apply for a QR code with "HDC" mark to the Chinese Embassy or Consulate General in Canada within two days before boarding.
Australia:
Starting from 8th November, 2020, all Chinese and foreign passengers who are to fly from Australia to China will be required to take nucleic acid and IgM anti-body tests within 2 days before boarding. All foreign passengers who are flying from Australia to China will be required to present the Electronic Health Declaration Form issued by the Chinese Embassy or Consulate General in Australia for boarding, which will be displayed in QR code with the"HDC"mark.
New Zealand:
Starting from 10 December 2020, passengers must complete one COVID-19 nucleic acid and IgM test 2 days prior to boarding China-bound flights, and to request for the green health code (HS) or Health Declaration Form (HDC) by providing negative results.The Chinese diplomatic and consular missions in New Zealand do not have any officially designated testing facilities, passengers are free to choose a test provider to have the test done.
South Africa:
All passengers are supposed to take the IgM antibody and nucleic acid tests at two facilities among Ampath, Pathcare and Lancet in 48 hours before boarding, and upload relevant documents to the embassy or consulate general in Durban, Cape Town, and Johannesburg. Passengers are requested to submit the certificates before 4 pm on the day of departure. Late applications will not be processed.
Starting from February 26, 2021, all foreign nationals holding valid Chinese Residence Permits for work, personal matters or reunion who will take flights from South Africa to China, are required to contact the Chinese Embassy or Chinese Consulates General to get the confirmation before booking flight tickets and taking the nucleic acid and IgM antibody tests. Neither HDC QR Code application nor boarding will be approved for passengers without the confirmation.
Ireland:
Starting from 16 November 2020, foreign passengers shall apply for Health Declaration Certificate online, the Chinese Embassy in Ireland will review your negative test reports and issue Health Declaration Certificate with "HDC" mark in time. Passengers must present the green code within its validity period before boarding. Only those who transit at only one stop to China will be eligible to obtain the green code.
TTJ also provided some necessary preparations for returning to China. If you have any needs, you can also contact our recruiters directly.