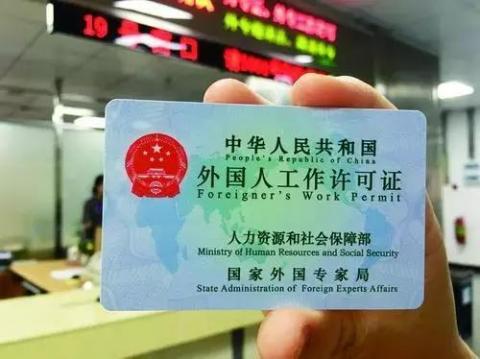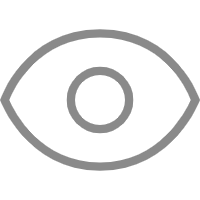 0
Newly Updated Guide to Work Permit Transfer in China!
Since November 2020, TopTutorJob has been working on the recruitment needs of reputable schools for the Academic Year 2021-2022. We have successfully helped over 150 teachers find their ideal jobs in the past few months. The summer holiday is approaching, most teachers are finishing their current contracts with schools. Now it's the time to get ready for the new job!
In this article, we are going to provide our advice on securing a smooth work permit transfer process. Hope you find it useful and feel free to share it with your friends!
The Whole Process For Changing Jobs
1. Receive an offer from new employer:
Based on TopTutorJob's observation, there will be a few positions available because the hired teachers quit in the middle or they are not successful in work permit transfer process.
If your contract ends by this academic year, or you are still looking for a new job, please visit our job board to check out the current job opportunities.
2. Submit written resignation letter:
We highly recommend you to communicate with your supervisor first before submitting a formal resignation letter. A notice in advance is always required as it allows your employer to start looking for a replacement of your position. In case your current school break words, it is important for you to submit an official written resignation letter instead of reaching a verbal agreement. In this way, you'll have a record to protect yourself or ask for arbitration if necessary.
3. Serve 30-day leaving notice at most:
Please bear in mind that according to the Labor Law and Labor Contract Law of China, "An employee who intends to revoke his labor contract shall give a written notice to the employer 30 days in advance."
4. Receive release and cancellation paper letter:
Release letter is an essential document needed for work permit transfer. The letter proves you are not working for your current school anymore. Besides, a cancellation letter is also required to certify your work permit for current school has been cancelled and can be registered under a new school.
Please note that your current school is responsible for providing these two documents. Usually it takes 5-7 days to receive the cancellation letter.
5. New employer apply for/transfer work permit:
Once you provide all documents needed for the work permit transfer, the HR department in your new school takes responsibility to transfer your work permit. Please make sure your residence permit is valid during the work permit transferring process. Otherwise, it will be difficult to apply for a new work permit under the current situation.
6. Receive new work permit and residence permit:
After receiving the new work permit and being on board, you will be registered for a new residence permit. This is the end of the work permit transfer process, and the start of the exciting new job!
Frequently Asked Questions
We also list several frequently asked questions raised by our teachers, and provide answers based on our daily consultations and existing regulations from Bureau of Exit-Entry Administration in Beijing, Shanghai, Guangzhou and Shenzhen.
I have quitted my job and haven't found a new job before my residence permit expires, can I stay in China for longer?
First, we need to emphasize the importance of receiving a job offer before you quit the current job, even though foreigners can apply for a change of residence permit type at their local Bureau of Exit-Entry Administration.
Foreigners need to provide relevant supporting documents to apply for the change of work permit 10 days before the expiry date. The local Bureau of Exit-Entry Administration will approve for the stay period in accordance with the application.
Most cities in China (especially Beijing, Shanghai, Guangzhou and Shenzhen) also provide foreigners with Humanitarian(H) visa to extend their stay due to urgent humanitarian reasons. Staying in China to find a job is one of the reasons for applying a humanitarian visa. The validity period of humanitarian visas will not exceed one month.
I have found a job, but my new employer cannot complete the work permit transfer procedure before the expiration of the residence permit. Will I be forced to leave China then?
The answer is NO. The first effective submission time in the Foreign Experts Bureau system will prevail. If the first effective submission time is before the expiry date of the residence permit, it does not matter.
My current employer does not accept my resignation, as well as not providing the cancellation and release letter, but threatening me to cancel my residence permit and deport me. What should I do?
According to the procedure, if you submitted your resignation legally and served an agreed notice period, you have the right to leave your current job and commit to the new one. Bureau of Exit-Entry Administration will provide humanized support and issue short-stay visa based on your situation, in order to give foreign teachers enough time to find new jobs and applying for visas.
Cancelling your residence permit leads you to be blacklisted by the Foreign Experts Bureau. However, this happens ONLY when you have caused serious losses to the schools or have serious credit problems. If you leave your job legally, your employer has no right to cancel your residence permit without a proper reason.
If my residence permit is changed to a non-work-type one. What materials do I need to prepare for transferring to a work-type residence permit again?
The most important thing is a new JOB! Also, you have to make sure that your documents for working visa application are complete (e.g. a valid passport, authentications of the highest degree, relevant teaching certifications and non-criminal check records). Please note that, the list of documents might be different from cities to cities. Therefore, please contact TopTutorJob Recruiters or the local Foreign Expert Bureau for confirmation when applying for a job.
TopTutorJob has organized an internal training regarding a smooth transfer for teachers. Please refer to the other relevant articles for more information:
Say NO to "Resignation Bullying"
Dos and Don'ts for a Smooth Work Permit Transfer
If you have any inquiries regarding this, feel free to reach out to your assigned recruiter at TopTutorJob. If you have not registered yet, visit our website to sign up!
Wish you all the best for the new jobs:)